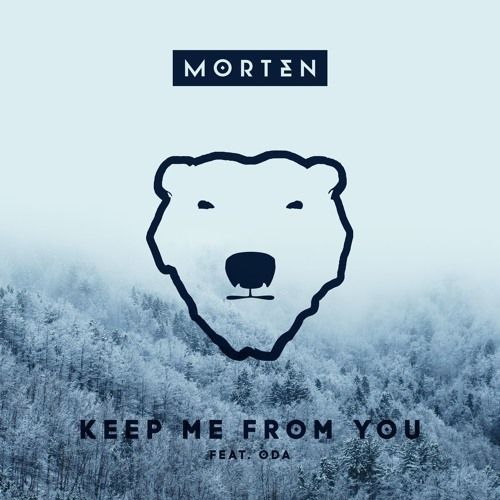 MORTEN ft. ODA - Keep Me From You
There's a reason it's said that love it limitless; in its throes, it seems as if no obstacle in the world can come between two lovers intent on being together. MORTEN captures this all-consuming passion in his newest release "Keep Me From You" featuring mesmerizing vocals by Oda. The Scandinavian prodigy takes a softer, more melodic approach on the new track, creating lilting bass lines that ebb and flow over the emotionally-charged lyrics. Oda's soulful voice serves as the perfect vessel to convey the track's wistful longing, and rightfully so – MORTEN went through nine vocals in over a year before choosing the final version! With the universal appeal of love and loss, "Keep Me From You" will resonate deeply with MORTEN's global audience.
The LA-based producer is still riding the wave of success of his last single "Hypnotized", which has amassed hundreds of thousands and plays online and was supported by the likes of Afrojack, Borgeous, Timmy Trumpet, David Guetta, Galantis, Zeds Dead and more! His addictive and dynamic sound has put MORTEN in high demand by both audiences and other producers – his several extremely successful collaborations this year include "Coffee Can Money" with Borgeous, "Certified" with TWOLOUD, and "TTFU" with Riggi & Piros. He's commanded the stage in Indonesia, Australia, Denmark and New Zealand as well as having highlighted performances at Pacha Ibiza alongside David Guetta and Ushuaia with Avicii and Steve Aoki. Not to mention numerous gigs across the United States. All signs are pointing up for MORTEN, and we can't wait to see what he comes out with next.