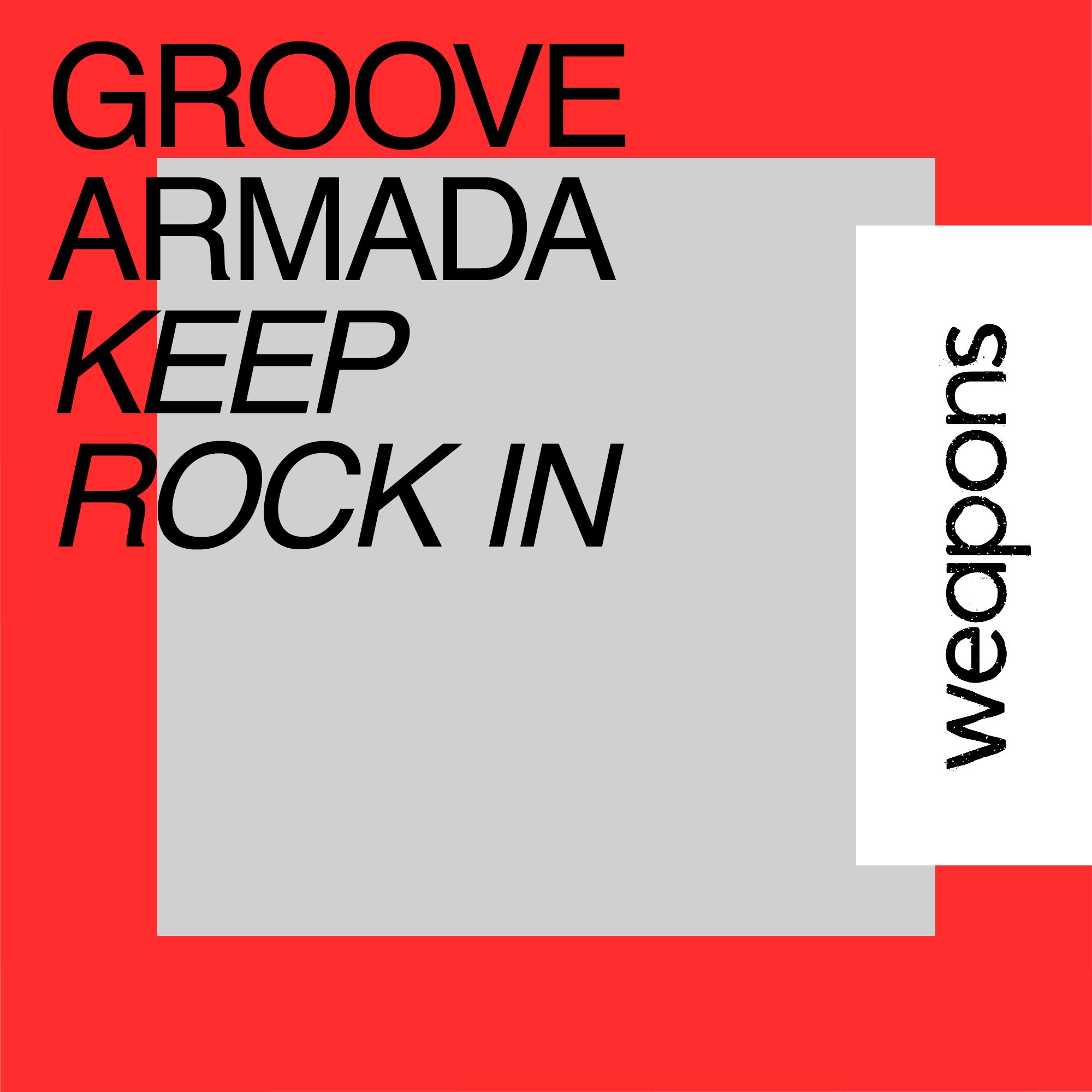 Groove Armada - Keep Rock In
Almost one year on since their first release, Weapons makes its biggest statement yet with the release of 'Keep Rock In' by the mighty Groove Armada. Picking up early club support from Laurent Garnier,Jamie Jones, Leftfield and Dennis Ferrer, this latest offering defines the term club banger with its weighty bass line, cosmic synth stabs and addictive vocal hook.

The legendary duo has been releasing some amazing club records recently including the Viva release, 'Tune 101' with accompanying Jamie Jones remixes. 'Keep Rock In' is the final release in 2017 from Groove Armada but its slow-build majesty provides more than enough sustenance for the hungriest of dance floors.

For nearly two decades, Groove Armada has been established as one of the planet's best loved and biggest selling dance acts. Starting out as a series of nights in London, GA went on to release 7 albums on labels including Jive, Sony, BMG, Moda Black, garner Grammy and Brit Nominations and tour huge sold out show live shows from Sydney to Moscow. More recently, GA have firmly returned to their DJing roots, restoring the DIY spirit of the warehouses where the project was first spawned which is echoed in 'Keep Rock In'.

Fast becoming a well trusted authority on new music by industry tastemakers and DJs alike, for emerging label Weapons the mantra is in the name. Harking back to the days where the best dance tracks were made for the club, not the radio, Weapons promises to supply pure dance floor tracks, for DJs and dancers alike.
'Keep Rock In' is OUT NOW via Weapons
Groove Armada Summer Tour Dates:

Friday 11-Aug – DC10, WILDLIFE, Ibiza, Spain
Saturday 19-Aug – Electric Elephant, The Lost Disco, Tisno, Croatia
Saturday, 26-Aug – SW4, London, UK
Saturday 2-Sep – The Downs Festival, Bristol, UK
Saturday 9-Sep – Hacienda Classics, Brighton Racecourse, Brighton, UK
Saturday 23-Sep – ANTS, Ushuaia, Ibiza, Spain