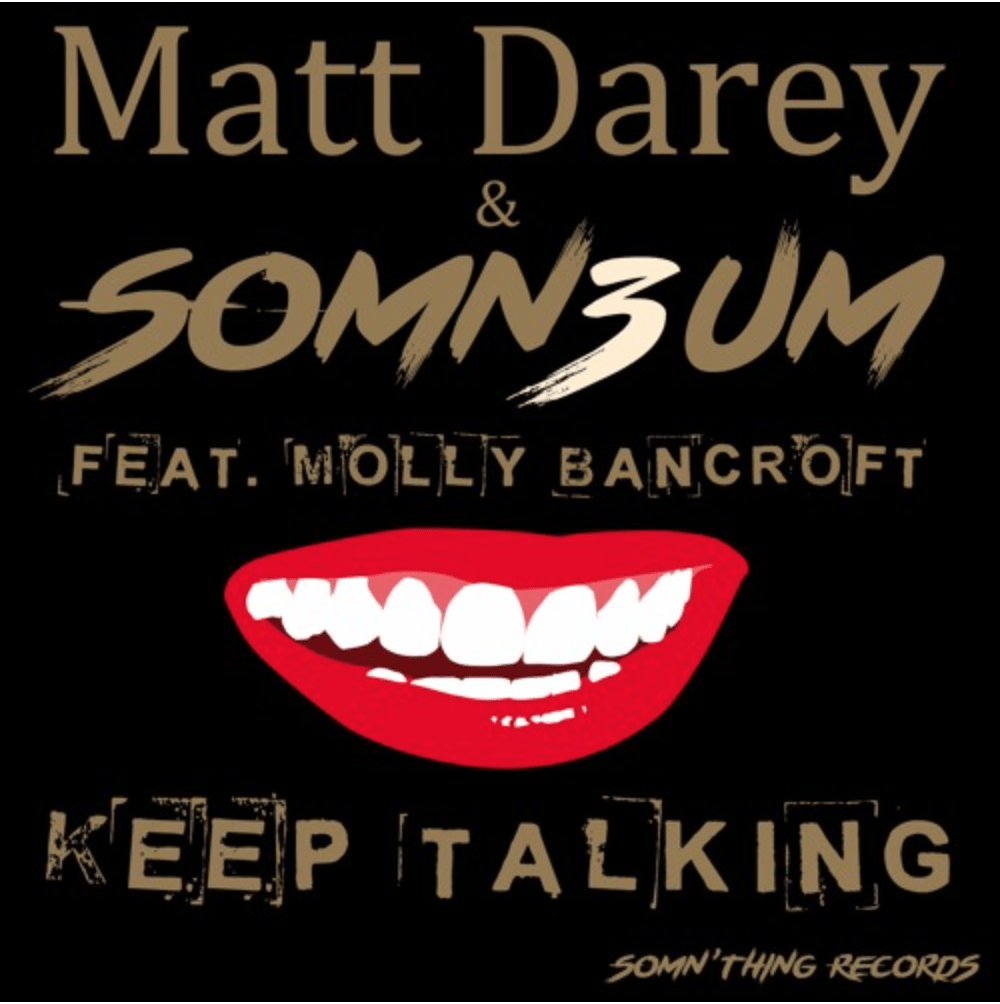 Matt Darey & Somn3um - Keep Talking feat. Molly Bancroft
Matt Darey & Somn3um have revealed their debut track 'Keep Talking', marking the launch of brand new UK house label Somn'thing Records.
'Keep Talking' is a moody yet uplifting slice of house, featuring vocals from dance favourite Molly Bancroft, whose vocals graced the legendary Deadmau5 remix of 'Not Alone' by Gianluca Motta, and has also performed on celebrated releases from the likes of Gabriel & Dresden, Andrew Bayer and Matteo Marini.
Matt Darey will be known to many as a mainstay in the electronic music world, having been writing and producing since the mid nineties, with the likes of Armin van Buuren, Tiesto and Above & Beyond citing his music as an influence. He's been responsible for a plethora of top 40 remixes and productions, including his own top 10 hit.
Somn3um (pronounced "Somnium") is a newcomer to the house scene and in launching his own label, Somn'thing Records, he has created a platform for his unique brand of beats, along with releasing the best music from artists he loves.
Somn3um begins a monthly residency at The Gallery at Ministry of Sound beginning on Friday 29th January, and will soon launch his own night in Dubai where he will invite the cream of UK house talent to perform in the UAE.
The track is available to download from Beatport on 15th February.