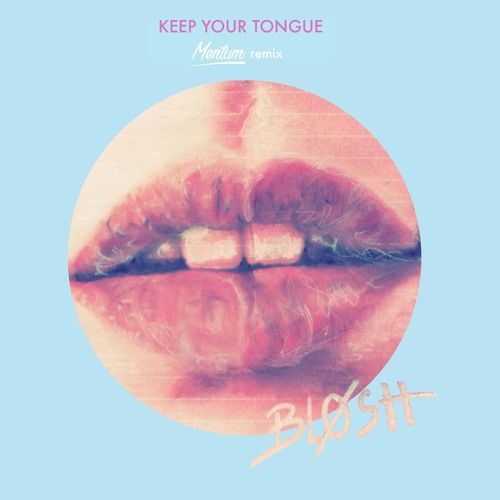 BLØSH - Keep Your Tongue (Mentum Remix)
Dynamic Norwegian/Spanish indie-pop duo, BLØSH, have teamed up with the brightest young stars on the Norwegian dance scene, Mentum, to create a genre fusing rendition of 'Keep Your Tongue'.

This remix provides an inviting blend of electro indie-pop, R&B and tropical house which is as uplifting as it is catchy. Those who know the original from the album 'Keep Bleeding Keep Breathing', which received 1,000,000 streams after its release in February 2016, will recognise the signature sound of the Spanish-born singer Teresa Bernabé's spacious vocals and enjoy its fresh percussive heartbeat and electronic idiosyncrasies.
Mentum are a trio of producers from Norway who have been studying and writing music from a young age. Finn, Tim and Sindre are all multi-instrumentalists who take inspiration from 70s and 80's disco, funk and classical pop, and their theoretical approach to dance music has seen them receive rapid notoriety. The remix of 'Keep Your Tongue' is coming hot off the heels of their track 'Haunted' which saw hitting the number 1 spot on the SpotifyViral Chart in the Netherlands.

BLØSH received critical acclaim following the debut release, with spins across the BBC Radio stations and coverage online from DIY, The 405 and Wonderland – who described their sound as "unabashed, instantly enjoyable stuff that will have you – in the best way possible – thinking back fondly to your mid-00s indie days". The album gained momentum throughout Europe and saw the duo included in Eurosonic's Breaking Borders top 100 Charts.

Now that they have established themselves on the forefront of Oslo's indie-pop export list, this Nordic collaboration will see BLØSH expand their international fan base, and serve as a timely reminder to the world that the Nordic nations are flourishing with both Mentum and BLØSH ascending to prominence in their respective genres.