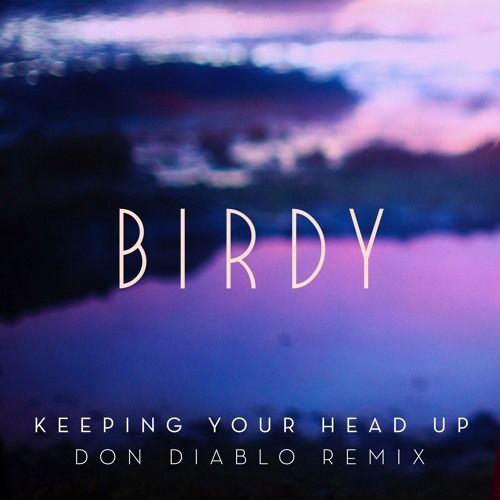 Birdy - Keeping Your Head Up (Don Diablo Remix)
Acclaimed Dutch DJ / Producer Don Diablo has remixed Birdy's latest single 'Keeping Your Head Up'. The track features Birdy's inimitable vocals reworked against an upbeat House track which showcases Don Diablo's enduring high standard of production.
The remix will be available to download and on streaming platforms next Friday February 12th and is available to stream now via Don Diablo's SoundCloud.
"I have been a fan [of Birdy] from the start and the fact that I would be the only person remixing this record drew me over the line……Everything came together very naturally in the studio and when I tested the final version I got an overwhelming amount of amazing reactions so I am super excited to final share this record with the world now!"- Don Diablo
Birdy releases her third studio album 'Beautiful Lies', on March 25th. 'Beautiful Lies' is the follow up to 2013's top ten album, 'Fire Within'. Watch the enchanting video for the original version of 'Keeping Your Head Up' here – http://bit.ly/1nsR8Tf

Birdy will play a special intimate show at London's Oslo on February 9th – the show sold out in under 2 minutes.