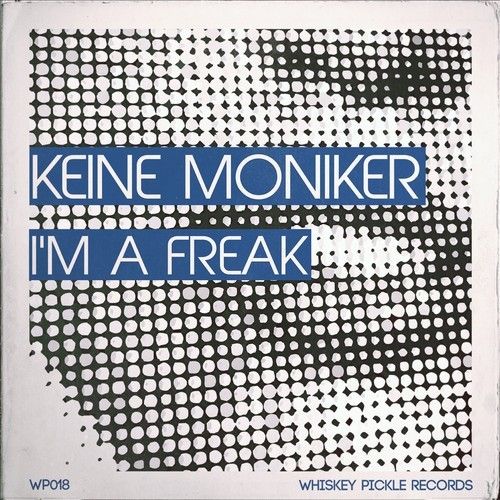 Keine Moniker – I'm A Freak
Austin transplant Lonnie Burnside aka Keine Moniker swoops in with his debut release for resident dance crusaders, Whiskey Pickle Records. "I'm A Freak" injects a deep and brooding edge not typical of the local imprint, yet keeping with the label's eclectic and varied tastes.
A chunky bass line and some spooky synth work carry the original cut like a dark horse, riding through the night in search of freaky happenings and freakier company … it's a freaky, freaky scene, man. Schizophrenic Texan Jake Childs takes a break from the shadowy recesses to snuff out some studio time and offer a truly spine shattering remix. This version could be the soundtrack to Buffalo Bill's infamous 'tuck' scene from Silence of the Lambs had it been shot in a night club versus a fleshy sweatshop.
The flipside showcases a bit of East Coast flavor coupled with some West Coast sounds via a collection of soulful individuals. St. Petersburg, Florida locals No Soul To Sell & Ratzenboeck twist the original into an 808-laden, melancholic masterpiece that features the devilish stylings of Ratzenboeck's golden fiddle. Bay Area boogieman Blue Soul graces the hallowed grounds of Whiskey Pickle once again with his first appearance on the label since 2009. His time-warped Electrofreq Remix is a fitting addition that pays homage to the freaky progenitors of the electro sound.
Oh, you need a FREAK? Whiskey Pickle's got 'em right here!
Label and Artist Links:
www.whiskeypickle.com
www.soundcloud.com/keinemoniker-1