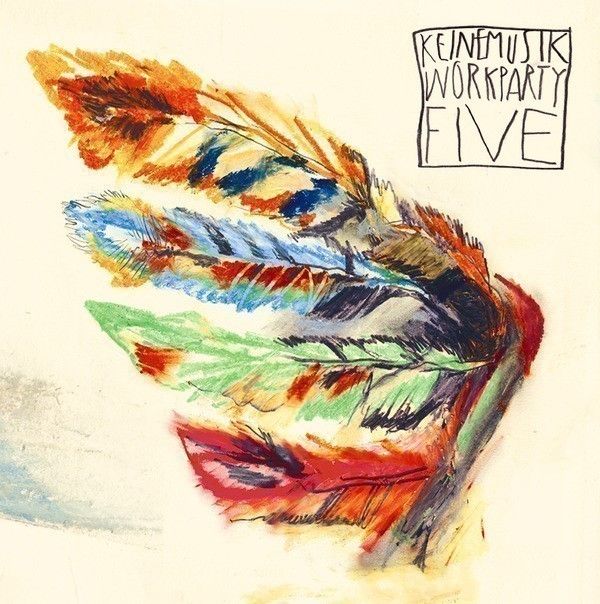 KEINEMUSIK – WORKPARTY FIVE
Marking their 5th anniversary this year Berlin based label Keinemusik celebrate with brand new EP "Workparty Five". Released on the 17th of November, the collective including David Mayer, &ME, Rampa and Adam Port come together to deliver four seductive new tracks.
As a special treat, and to mark the five year anniversary, the latest EP in the "Workparty" series will be presented across 2 vinyls for the very first time. With the second bonus disk featuring an exclusive rework of each track, in true Keinemusik style.
Kicking things of is Rampa's "Mod". A mix of analogue and digital techniques, this track is the unmistakeable floor offensive in the collection. As the percussive slaps and central synth-motif escalate in call and response, its obvious that the "Mod" name is not an abbreviation for "Moderate".
David Mayer's "Smoke" on B takes a dry and percussive approach. Although executed in his typical signature sound, focused on the details and all about the subtlety, "Smoke" is a genuine grower of a track. Crackling and rolling in seductive coolness, "Smoke" puffs a wistful herb laced haze into the release.
More percussive energy is to be found on track C when &ME unrolls "Birdland". Opening with his unmistakable songwriting architecture, he warmly implements analogue elements like bass runs and piano chords dramatizing the piece as it establishes itself as a compelling floor-filler.
For the grand finale, Adam Port summons the legendary Stereo MCs onto his side. For Rob Birch's vocals alone "Place" has to be regarded as the most anthemic track on the EP. Intertwined with Port's sensitive instrumentation, the deepness of each beat and the effective sparing of the larger gestures, every element shapes this foreseeable classic as an emotional dance floor favourite

KEINIEMUSIK 'FIVE' EUROPEAN TOUR DATES
24.10 München, Rote Sonne, DE
25.10 Stuttgart, Rocker 33, DE
28.10. Istanbul, Indigo, TR
31.10 Zürich, Hive, CH
01.11 Köln, Gewölbe, DE
02.11 London, Studio 338, UK
07.11 Oslo, Jager, NO
08.11 Rome, Goa, IT
14.11 Moscow, Madplace, RU
15.11 Berlin, Watergate, DE