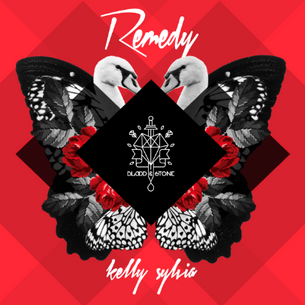 KELLY SYLVIA – REMEDY
After turning the right heads with her first few EPs, DJ, producer and vocalist Kelly Sylvia takes a new direction with her latest single 'Remedy', which is set for release on her newly launched imprint Blood & Stone Music.
'Remedy' is a track written, sung and produced by Kelly herself and one that defines her as a unique voice in electronic music. What makes this single stand out are her sultry, soulful vocals and evocative songwriting; musing on love, her voice and lyrics transmit raw emotion whilst maintaining a dancefloor vibe: part disco, part house, part avant­pop, 'Remedy' kicks off with a Main Mix that's both uplifting and bouncy, with oscillating synth lines and a bassline that's tailored for the bumping dancefloor, whilst the Deeper Dub switches more sparse vocals into burred echoes for the darker corner of the club.
The Original Vocal is built on a bed of popping kick drums and run through with percussive hooks and daubs of rich synth. Leaving more space for the vocal and song structure, this mix is a simple but tasteful affair with crisp production.
Blood & Stone
http://bloodandstonemusic.com