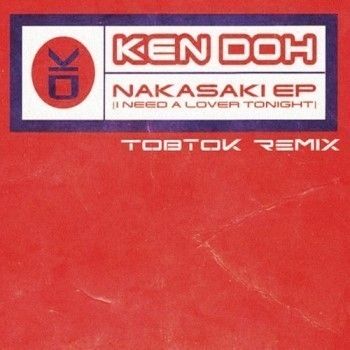 Ken Doh – Nakasaki (Tobtok Remix)
Killer cut from new Swedish sensation, 21 year old Tobtok, aka Tobias Karlsson.

This 1996 epic piano house classic has never been remixed to its full potential until now. A progressive take on the piano house classic, Ken Doh "Nakasaki", it succeeds in delicately blending the original elements with a new driving baseline and pumping sounds of 2013. Tobtok has carefully crafted this record that now spans 17 years.

This prodigy has the potential to go all the way with his incredible production and DJ skills that defy both his years and the unbelievable adversity that he has had to overcome…

At the age of seven, a ten-hour operation saved his hearing in his left ear, potential childhood in a wheel chair and more importantly his future music career. Then serious cancer struck at the age of twenty. Tobtok overcame the disease after an intense period of chemotherapy and somehow continued to develop his unique sound and DJ production skills.

"Nakasaki" is a record, that over the years that has proven notoriously difficult to remix and rework. But now this monster mix has arrived at the perfect time to smash the summer dance floors and festivals taking place around the globe.