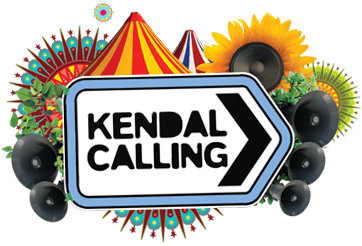 Kendal Calling announce new Luna 9 Arena
Brace yourself for impact Luna 9 is here!

Immersive presentation of Pink Floyd's Dark Side Of The Moon / A guided tour of the Universe / DJ Food / DJ Cheeba / Pete Fowler and more for new arena




Luna 9, a 360° hemispherical dome, is the next step in an audio visual technology where the dome acts as a projection screen in creating extra-ordinary multi-dimensional illusions. Luna 9 will be host to an array of events including a daytime programme hosted by Dome Club and Full Dome UK of short planetarium films, chillout and ambient sounds and playbacks (including an immersive presentation of Pink Floyd's album "Dark Side of the Moon") and a guided tour of the universe.

In addition to the daytime programme, DJ Food has specially designed a full dome show of his new album 'Search Engine', along with special AV sets from DJ Cheeba and legendary illustrator Pete Fowlers 'Seahawks'.

The evening will then see Luna 9 become a full on party with a veritable feast of DJ's, providing everything from funk, disco, techno and house music across the weekend. Friday will see you lift off for a Cosmic Disco, laying down the best in interstellar funk, boogie & 80s jams. Saturday will put you in orbit for a Supercluster Space Rave with enough acid house and techno to send any star into supernova. Finally Sunday evening we will put you into re-entry ready to finish off our time at Luna 9 with Via Domus (Latin reference meaning 'the way home') where the finest house beats will be supplied for your journey back to earth. Each night will be combined with staggering 360° visuals created by Recursive Function Immersive Domes (RFID) that will leave you floating out in zero gravity.

We are also happy to announce that Virgin Trains will be this year's travel partner for the festival. Virgin will be kindly offering a 25% discount on Virgin Trains Advance Fare tickets to any Kendal Calling festival goers. Advance tickets will be on sale from June 20th.


KENDAL CALLING

Kendal Calling is set to return to the Lake District for its 9th year along with a stellar line-up to go with this year's space theme. This year sees the likes of Suede, Frank Turner and Example as headliners on the Main Stage and Jimi Goodwin, Augustines and Frightened Rabbit on the the Calling Out stage. In previous years the festival has secured Best Small Festival of 2010 and 2011, along with Best Medium Festival of 2013. They also managed to break a Guiness World Record last year for the most people dressed as Superman in one place and are looking to add another to their belt with the world's largest moonwalk.

Weekend tickets are now sold out, although early entry Thursday tickets are still available and can be purchased via
http://www.kendalcalling.co.uk/tickets/

To keep up to date with all Kendal Calling news and line-up news sign up to the newsletter on the website, become a fan on Facebook and follow on twitter @KendalCalling See you in the fields!