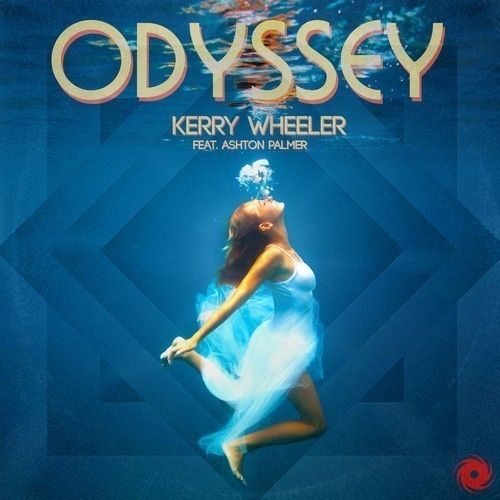 KERRY WHEELER FT ASHTON PALMER – ODYSSEY
"Odyssey" is Kerry Wheeler's second single and first debut release on Tiesto founded label, Black Hole Recordings. The worldwide success of his first single "Paint My Heart" back in June, not only garnered him major attention and support from the likes of Tiesto, Steve Aoki and others, but also added him to the industry's short list of upcoming electronic acts to watch for in 2014. With his second release, Kerry brings us a more melodic and instrumentally driven track (with Avicii-esque undertones), resulting in an uplifting song suited for some of the biggest festival stages.
While the bulk of the song is driven by a big melodic progression and euphoric chorus lead, the heart of the song is found halfway through, when we are gifted by a simple yet emotionally compelling vocal, sung once again by Ashton Palmer. The vocal resonates deeply within the song, and appeals to the universality of eternal connections.
It's tough to believe this is only the second release from Kerry, who's already got full attention of some of the most influential labels in global dance music. With more forthcoming into 2014 and beyond, we can all look forward to getting deeper into the musical mind of this fresh talent.
"I wanted to try and capture the essence of a journey, and also have a fantastical element to it that felt big and otherworldly. The song itself is somewhat unconventional, because the vocal comes in halfway through, and only for a moment. But it creates a very special place in the song that is vulnerable and incredibly humane. It's short and sweet, gives the listener something to hang on to, and completely captivates you before building you back up for the chorus. " – Kerry Wheeler
Any Social Media Links For Artists/Labels:
Facebook: https://www.facebook.com/KerryWheelermusic
Twitter: https://twitter.com/kerrywheelerUSA
Instagram: http://instagram.com/kerrywheeler
Soundcloud: https://soundcloud.com/kerrywheeler
Beatport
http://www.beatport.com/release/odyssey/1173352