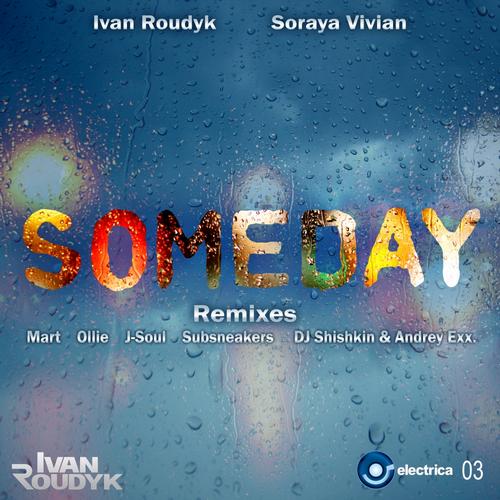 Ivan Roudyk feat. Soraya Vivian – Someday
It only seems like yesterday that the original was released, but Moscow's production whizz Ivan Roudyk isn't one to sit around in-between releases. Hot off the back of the release of the vocal hit 'Someday' with the gracious Soraya Vivian, the previously announced remix package lands with no less than seven interpretations of the original. Ivan's move towards vocal outputs has proved hugely effective with the likes of 'Aphrodisiac' featuring Shena already creating international waves and with 'Someday' already proving to be another success, we can all see why he's taken this trail.
TRACKLIST
1. Mart Nu Disco Mix
2. J-Soul Electro Mix
3. J-Soul Prog Mix
4. Subsneakers Mix
5. Ollie CHR Mix
6. DJ Shishkin & Andrey Exx Mix
7. Mart Nu Disco Radio Edit
Mart's Nu Disco mix impressed so much that a video has been prepared by the guys at Electrica Records. Set in California and Nevada featuring Russian beauty Karina Grishina, the video is a perfect partner for the sleek and groovy rework from Mart. It's safe to say that there's something for everyone in this package so if you loved the original or even if your new to Ivan Roudyk, be sure to check out this well-rounded package and keep your ears open for more from the on-form producer in the not so distant future.
Take your pick or get the whole pack now at Beatport:
http://www.beatport.com/release/someday-remixes/1171183
If You Missed Original Release:
http://www.beatport.com/release/someday/1157805
Keep up to date with the artists online:
https://soundcloud.com/ivanroudyk
https://www.youtube.com/ivanroudyk
www.facebook.com/ivanroudykmusic
www.electricarecords.com