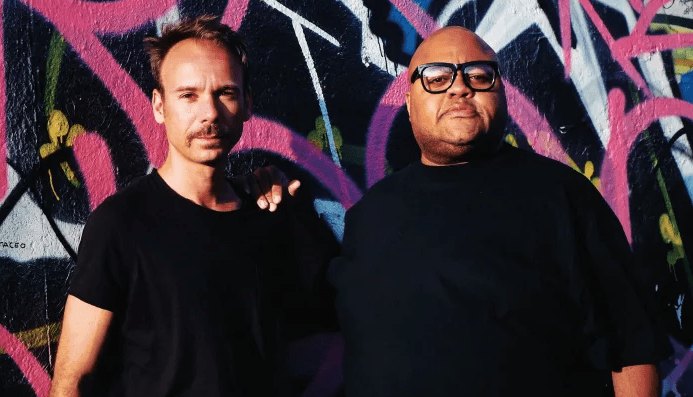 Kevin Knapp – Beats N Eats
After teasing their pioneering new film series with an appetizer episode last year, Berlin-based DJ and producer Kevin Knapp and his creative partner Mario Münster are launching a video series about the often interconnected worlds of global cuisine and house music, hosted exclusively by YouTube channel turned record label Eton Messy.
If there's one thing – other than house music – that Kevin Knapp knows, it's good food. Several years in the making, Beats N Eats is the brainchild of Kevin and his creative partner Mario Münster who set out to launch a series that married the two separate but interconnected worlds, travelling round the world to meet chefs, musicians, DJs and anyone who shared their passion.
Following an appetizer last year, in this first episode, Kevin travels to San Francisco, and hooks up with Scott Carelli, Worthy and various other chefs and house aficionados with their feet in both worlds. The episode was produced by videographer Gabriel Santos and editor Matthew Freiheit.
For Kevin, who's the embodiment of irreverence when it comes to his preferred style in music and food, the two arts have a strong connection.
"I often talk about my sets in terms of adding textural tracks and needing to achieve some level of balance the way a great dish does. I think the same can be said for approaching dishes in the kitchen and putting one's self on a plate so to speak. You need some bangers, you need some bridging elements you also need some set up elements to stimulate and prepare the pallet." Kevin Knapp
Eton Messy are some of the dance world's most influential tastemakers who were born out of a YouTube channel over eight years ago shining a spotlight on a raft of up and comers and helping them on their journey to success. Previous acts have included Blonde, Jax Jones, Purple Disco Machine and Illyus & Barrientos + more.
When it comes to music Charlie & Ed have their ears firmly to the ground. Whether you are listening to their latest YouTube uploads, Spotify playlists, DJ Mix's, Label releases or partying at one of their Presents shows, it's clear they are looking ahead when it comes to their music policy and have a passion for identifying and nurturing future talent.
This first episode is the first of at least two more episodes to be released in 2020, with future episodes already produced in San Diego during CRSSRDS Festival 2019 and another one planned for Colorado later this year. Sure thing that Berlin will be on the plate soon.