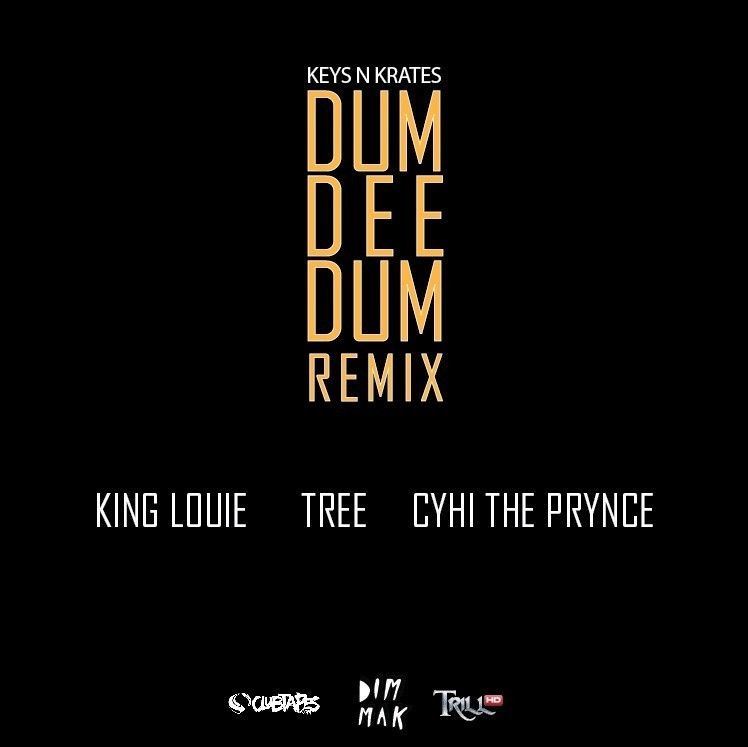 Keys N Krates – Dum Dee Dum (CyHi the Prynce King Louie & Tree remix)
Toronto-based live electronic outfit Keys N Krates team up with Chicago rappers King Louie and Tree as well as G.O.O.D. Music's CyHi the Prynce for a new remix of their track 'Dum Dee Dum.' The original version of 'Dum Dee Dum' is a featured single from Keys N Krates' recently released SOLOW EP, out now on Dim Mak Records. The new remix features fresh verses from CyHi the Prynce, King Louie, and Tree.
Free Download:
http://bit.ly/1fTO8ct
Additionally, Keys N Krates recently premiered the official music video for 'Dum Dee Dum.' Directed by Slave Labour, the video is a hilarious mockumentary that explores the Mennonite culture. In the video, the director visits various Mennonite communities and introduces members to current technology unbeknownst to them, including iPods, boom boxes, and more, all the while blaring the 'Dum Dee Dum' track in full blast. The reaction from the Mennonite community to the alien sounds of 'Dum Dee Dum' is priceless.
"…this beat is the stuff dreams are made of, and Louie, Tree, and CyHi are the exact guys to bring that dream into a reality."
—NOISEY.COM (Vice) (10/22/13)
"Keys N Krates get behind the boards and concoct a remix for 'Dum Dee Dum.' Appearing on the song are King Louie, Tree, and CyHi The Prynce. The two Chicago natives utilize deliberate flows and aggressive cadences to attack the beat, while the ATLien uses a nimble-tongue flow to close the song off. Meanwhile, the beat is simply a banger, utilizing an ethereal female vocal and heavy 808s."
— Dharmic X, COMPLEX.COM (10/22/13)
About Keys N Krates:
Keys N Krates formed in 2008 out of a desire to do something different. They wanted to take the remix/electronic sound out of the studio and onto the stage, creating a new live electronica experience. Keys N Krates have toured across the globe and have performed at some of the world's top music festivals, including Ultra Music Festival, Movement Electronic Music Festival, Wakarusa, Osheaga, and Sonar.
The band has also produced remixes for Bassnectar, Adventure Club, Zeds Dead, and Nelly Furtado and has released a number of live, off-the-floor mixtapes. Keys N Krates reached worldwide mass appeal with their popular single "Treat Me Right." An epic trip through space, time, and romance novels, the track has received support from tastemaker DJ/radio personality Annie Mac on BBC Radio 1 as well as Diplo's influential "Diplo & Friends" show.
Since then, the trap-tinged electronic/hip-hop hybrid group has been enjoying major support from the online sphere and has become a mainstay in the sets of big hitters such as Major Lazer, TNGHT, Diplo, Annie Mac, and Salva. They have also been crowned #1 on Billboard's official "Next Big Sound" chart.
For more information on Keys N Krates, visit:
www.keysnkrates.com
www.facebook.com/keysnkrates
www.twitter.com/keysnkrates
www.youtube.com/keysnkratestv
www.soundcloud.com/keysnkrates
For more information on Dim Mak Records, visit:
http://www.dimmak.com/
https://www.facebook.com/dimmakrecs
https://twitter.com/dimmakrecs