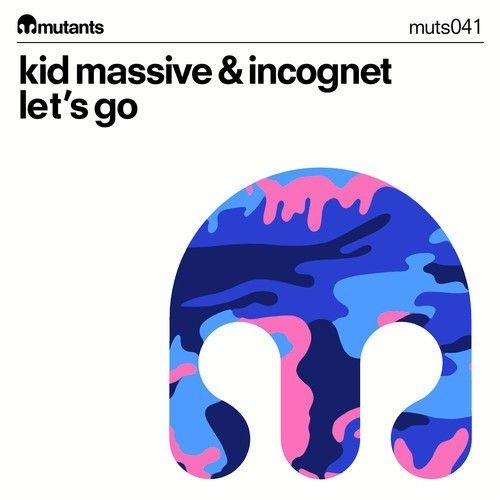 Kid Massive & Incognet – Let's Go
Kid Massive returns with another transglobal collaboration… Having worked with the Netherland's Disfunktion on Mutants last year, this adventurous producer now looks to Ukraine's very talented Incognet to deliver 'Let's Go'.
Out on June 9th via Mutants Records, "It's the continued wonders of file transfer and the internet," Kid – aka Benjamin Petersen – explains. "I felt our sounds complemented each other well, so over a year ago I reached out and suggested the idea of doing something together. We had to wait till there was a mutual gap in our studio schedules, so I hope, like all the best things in life, it was worth waiting for!
The result is every bit as effective and devastating as anyone could hope for. 'Let's Go' is both an homage to The Prodigy's rave anthem 'Everybody In The Place' and cutting-edge tune in its own right, fusing electro and progressive sounds and riffs with a deft skill few are able to achieve. Kid describes the creative process – "I laid down the majority of the chords whilst Incognet worked on the concept of the drops. It took quite a few rounds of back and forth before we reached a point we were both happy with, but we were delighted when we got there in the end!"