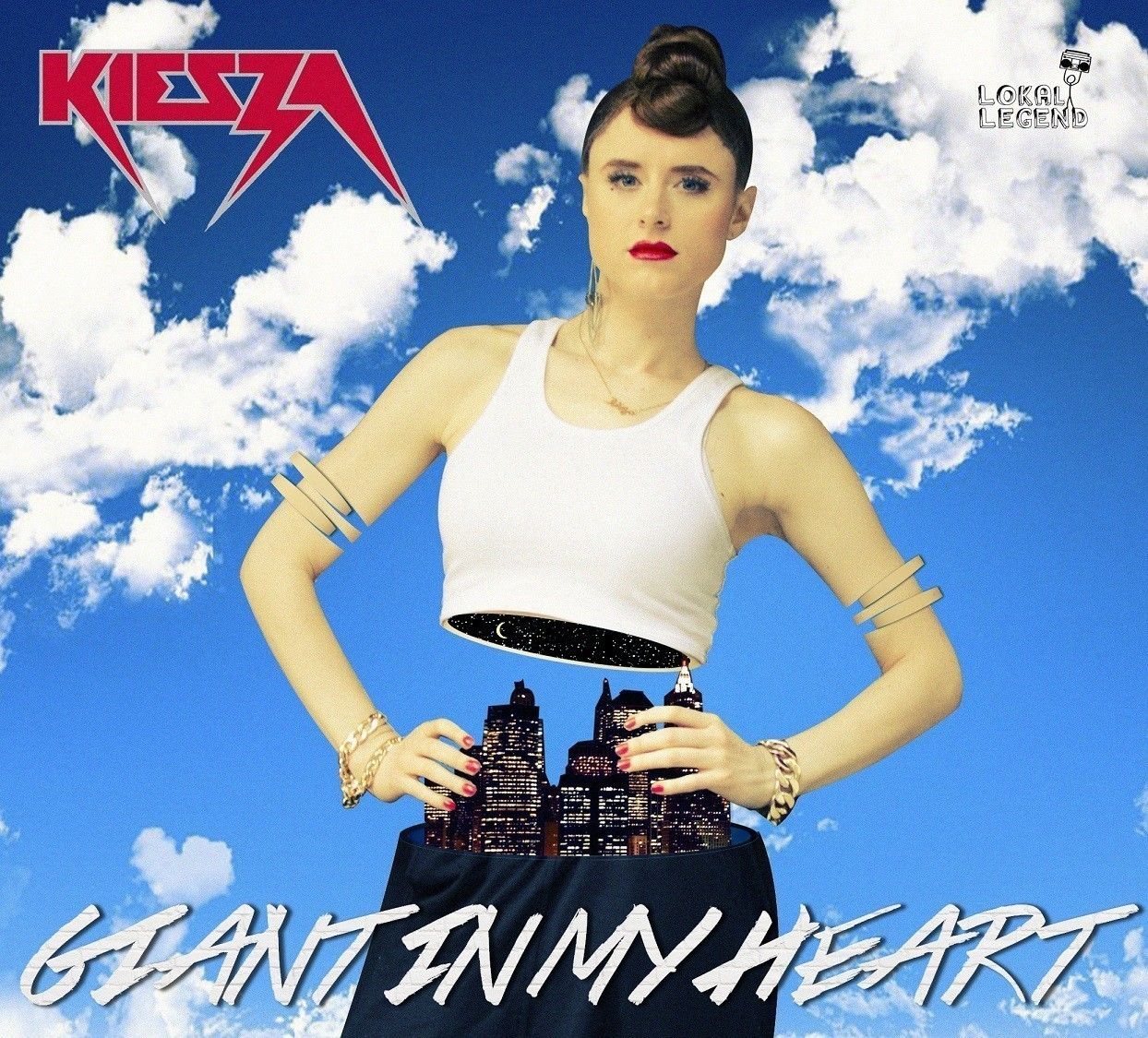 KIESZA – GIANT IN MY HEART
Following the huge success of her debut single 'Hideaway' which sold 136,000 copies in its first week to become the fastest selling debut release of 2014 as well as one of the biggest selling singles of this year, Kiesza returns with the equally infectious 'Giant In My Heart' released 11thAugust via Lokal Legend/ Virgin EMI.
Combining retro-house rhythms, body-shaking basslines and Kiesza's instinctually distinctive vocal, the ebulliently uplifting 'Giant In My Heart' is set to be another massive smash for the chart topping pop polymath. With views for 'Hideaway's' compelling, one-take video pushing 30 million to date, the video for 'Giant In My Heart' transports us to Kiesza's city of inspiration, New York: a multifaceted landscape that truly comes alive at night. As with 'Hideaway', the video features Kiesza's signature dance moves encapsulating the spirit of legendary NYC clubs like Body & Soul and Libation, but with a contemporary street dance twist.

Kiesza has been non-stop since 'Hideaway's' release, fronting legendary Italian fashion house FENDI's COLOURBLOCK eyewear campaign and selling out London's XOYO and Electrowerkz with her breath-taking, dance-fuelled live show. A trained ballet dancer and keen capoeira student, Kiesza has fully immersed herself in the London dance scene since relocating to the capital's creative East End.
Far from a faceless vocalist-for-hire, the Berklee College of Music graduate is an in-demand songwriter for acts across the globe. The multi-talented creative also designed the stunning artwork for 'Giant In My Heart' as she did for 'Hideaway'. Heavily inspired by Surrealist painters such as Salvador Dali and with an insatiable appetite for creativity, Kiesza is currently channeling her unrivalled energy into her debut album. Packed with deep house grooves and shimmering soulful melodies, and inspired by 90s New York dance clubs, Kiesza's debut is as colourful, diverse and surprising as the twists and turns that led the 25 year-old to where she is today.
There are no half measures for this former tall-ship sailor who the Army once attempted to recruit as a sniper. A committed artist whose extraordinary ambition is matched only by her unusual clarity of vision and overwhelming talent, this former queen of the high seas has spent years plotting a course to the epicenter of pop. In 2014 her voyage is just beginning, and everyone is welcome along for the ride.
Catch Kiesza live at the following festivals this summer:
27th June – Glastonbury
2nd July – Departures, Ushuaia Ibiza
4th July – Wireless, London
6th July – Wireless, Birmingham
12th July – T In The Park
18th July – Melt Festival, Berlin
18th July – Lovebox, London
29th July – Mallorca Rocks
20th July – Ibiza Rocks
15th August – Pukkelpop, Belgium
4th September – Bestival