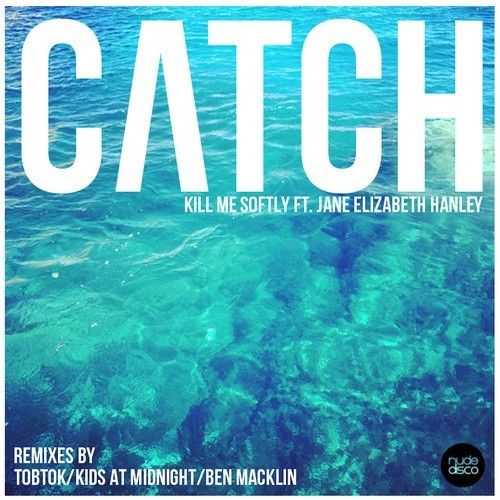 Kill Me Softly feat Jane Elizabeth Hanley – Catch
'Catch' by London based Nu Disco outfit Kill Me Softly. The single features the vocals of Australian singer/songwriter Jane Elizabeth Hanley of Kids At Midnight fame. Her first release was picked up by Alan Braxe's Vulture Records and she has subsequently worked with artists such as Edwin Van Cleef, Ride The Universe & Quinten 909.
In her own words Jane describes the song as "a sweet little 80's classic pop influenced nu disco jam made for falling in love on the dance floor. I had so much fun writing to it and I felt so quickly attached to it I improvised the rough lyrics so quickly, as if I'd written them years ago. (To be honest I actually wrote it from the perspective of Molly Ringwald's character in Pretty In Pink, I pretended that she chose her best friend Ducky in the end and not Blaine! Which I think we can all agree should have been the real ending!)"
As well as the original & club mixes from the Kill Me Softly boys the remixes come from Swedish rising star Tobtok, British Chillwave maestro Ben Macklin plus a moody loungey house version from Jane's Kids At Midnight.
Nude Disco Records is the label offshoot from the monthly Nu Disco Club night which is hosted at the Electric Social in Brixton, London.
www.nudediscorecords.com
www.soundcloud.com/vernsnudedisco
www.facebook.com/nudedisco
www.kidsatmidnight.com