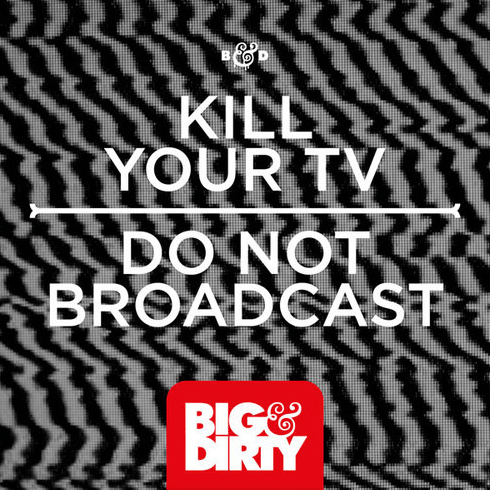 KILL YOUR TV – DO NOT BROADCAST
Kill Your TV rams into 2014 with the outrageous 'Do Not Broadcast', which is out now on the seminal Big & Dirty Recordings (Be Yourself Music). As expected the release is already soaring up the Beatport charts and picking up some serious support from many of the world's top selectors. As is tradition for both Kill Your TV and the label – 'Do Not Broadcast' is an unrelenting main room scorcher, with a savage drop that'll rattle any club's foundations and a ferocious lead, tailor made to send crowds into hysteria. Last year was a fruitful adventure for Kill Your TV, but kicking off 2014 in with this – we can only predict something very bright indeed for the months ahead.
Produced to a premium caliber – 'Do Not Broadcast' will find a home in the track lists of many of biggest names in the game. 2013 wrapped up a year of huge bass drops and Kill Your TV are first in line to push things on into the future. If you're an advocate of earth-shattering sub frequencies and EDM produced to the highest order, we're delighted to introduce you to 'Do Not Broadcast'. With a whole lot more where this bomb came from, you can expect to see Kill Your TV back in no time for more of the best in new EDM.