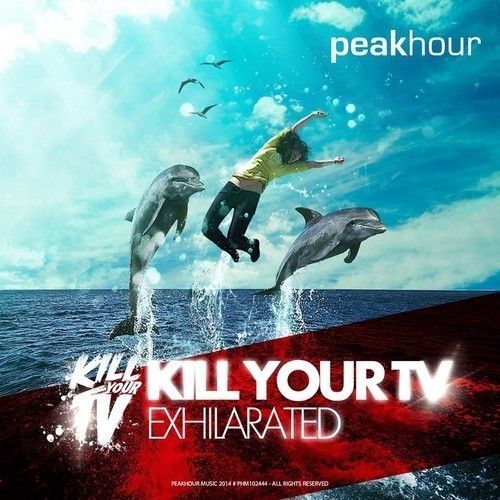 Kill Your TV – Exhilarated
Brazilian production kingpins Kill Your TV make a stand on the summer season this month as they release 'Exhilarated' on one of the world's finest imprints for emerging electronic music stars – Peak Hour Music. Following their 'Do Not Broadcast' release on the back end of 2013 with Be Yourself Music – Kill Your TV have been making international waves both in the studio and in the DJ booth where they're carving out a reputation as a pair of the finest selectors in the business. With the likes of Nicky Romero & Nervo recruiting the guys for remix projects and their bootlegs and club edits racking up tens of thousands of plays on a regular basis – it's not just us that's getting hyped up about the Kill Your TV movement.
'Exhilarated' is a typical Kill Your TV party-starter built up around a contrast of lush arpeggiated melodies that roll over the dramatic chorded lead synths and the trademarked full-fat bass drops that we've come to know and love from their recent releases. Tied together with some glitches-out drum fills and soaring risers and FX work, every nuance is crafted with detail and attention in a way that makes up the Kill Your TV sound that's enjoying so much success this last year.
Peak Hour Music once again show off their extensive roster of talents with Kill Your TV's latest and with the summer season looking as busy as ever – you'd be crazy to not subscribe to the label for updates on the latest and greatest electronic music in the world.
OUT THIS WEEK ON PEAK HOUR MUSIC
http://www.beatport.com/release/exhilarated/1303329K
KILL YOUR TV ONLINE
www.facebook.com/kytvbr
www.soundcloud.com/killyourtv
www.twitter.com/killyourtv_br
PEAK HOUR MUSIC ONLINE
https://www.facebook.com/lPeakHourMusicOfficial
https://soundcloud.com/peak-hour-music-official
http://www.beatport.com/label/peak-hour-music/6944