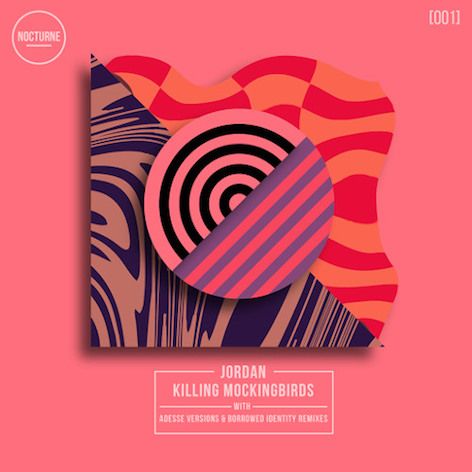 Jordan - Killing Mockingbirds
As an export of one of the fastest rising electronic hotbeds in the UK, established Belfast DJ and producer Jordan is developing his eponymous night into a brand new label for 2016. Featuring on point house and techno from the man himself, Nocturne will also call upon plenty of high profile remixers and really aims to keep the spotlight on the exciting Northern Irish scene.
Nocturne, which started out as an illicit afterhours gathering and has also spawned a weekly Saturday off-shoot, The Night Institute, is a party that is very much setting the local agenda and as such has gotten plenty of kudos thanks to tasteful bookings like Roman Flugel, Session Victim and Gerd Janson. After the success of the parties, the logical next step is to develop the brand into an outlet for quality club beats. The man behind it all is Jordan McCuaig, someone who has impressed with releases on Luke Solomon's Classic Music Company, Extended Play and Made Fresh Daily. Like his home city, he is very much a star on the rise, as this first new EP on his own label proves.
Expert opener 'Killing Mockingbirds' is a jostling, busy cut with warm and dubby drums, loose claps and a fat bass line that rips right through the middle. It's fresh and inviting and has some well sculpted synths to add colour and heat. On remix duties first is Borrowed Identity, one of the breakout stars of recent times who releases on DVS1's Mistress label. His take on the original is expressive indeed, and the result is a peak time cut with hulking drums, catchy chords and knotted bass riffs that really get you going.
Next, 'The Block' is a classically inclined house cut with a wild and rich bassline spraying about between pinging kick drums, spangled synths and explosive snares and is a truly dynamic workout that will make every dance floor jack. The last of the originals is 'Strung Out', and it has rinsing breakbeats, wild, pitch-bending tones and a dark jungle energy that makes it perfect for freakier late night sessions. This one gets remixed in style by Adesse Versions, the acclaimed British techno talent who runs his own label and relates his killer wares on others like Numbers and Local Talk. In his hands it is an expansive, tough house groove with punchy kicks and perfectly smeared synths bringing a great sense of soul to the table.
This is the start of a sure to be exciting new label that pays homage to its local roots as well as to Jordan's own well informed dance music understanding. As such, you should waste no time in getting behind it.