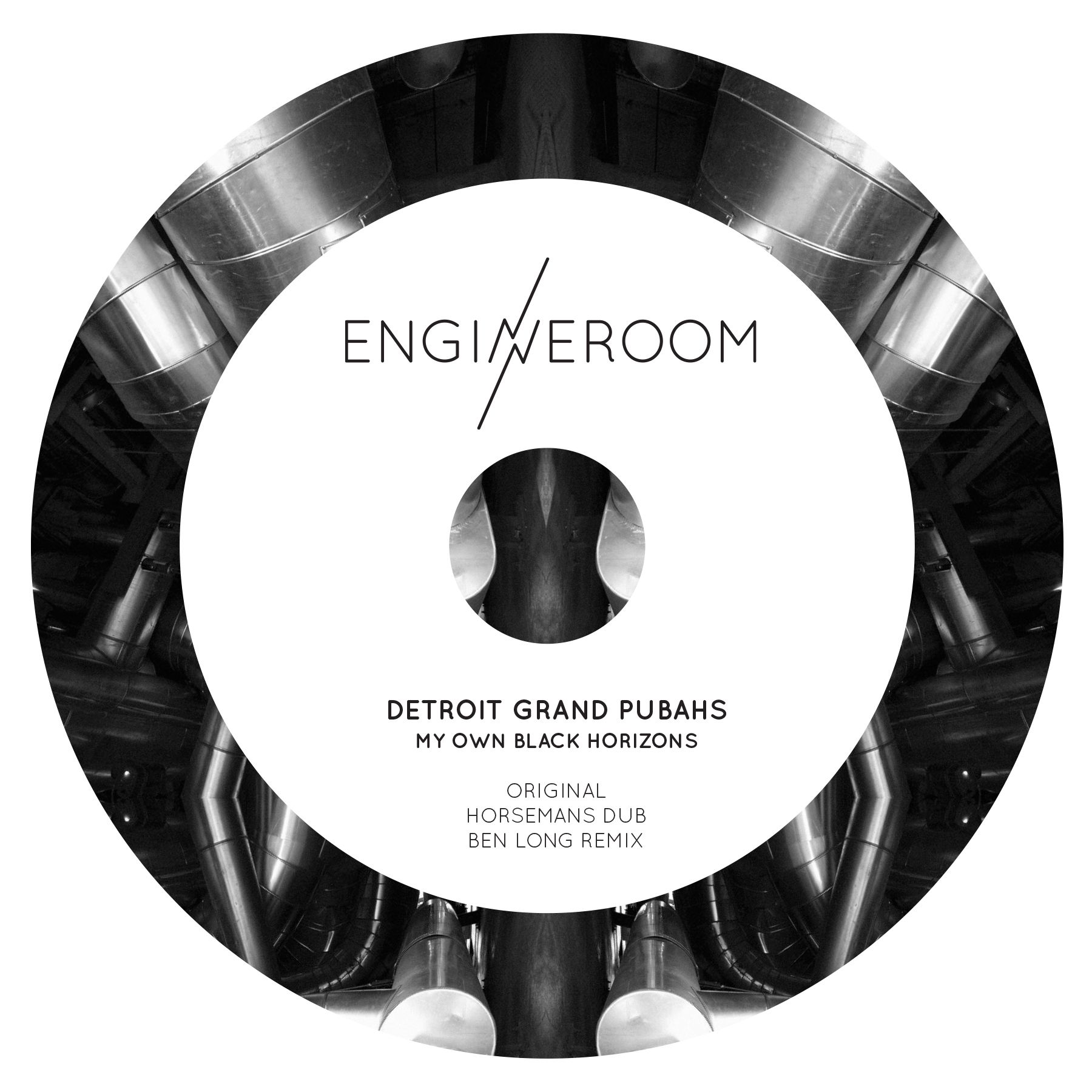 Detroit Grand Pubahs - My Own Black Horizons
Get ready for action because Detroit Grand Pubahs are back!
The duo of Paris the Black Fu and Mr O have made a few appearances in the last few years, like collaborating with Space DJz on 'Wake Up' for Torque or alongside Gareth Whitehead on 'The Villain', for his debut album, but their last DGP solo project was back in 2013 when they delivered their 'Acid Dreams EP' for DJ Pierre's AA Trax Records.
Reviving their own Engineroom label, 'My Own Black Horizons' proves it was worth the wait. The original version is an absolute stomper, with Paris' recognisable sultry vocals spliced over dense beats and a jerking groove; it's dark but seriously jacking. Their Horseman's Dub takes it deep deep down into subterranean leagues with a hint of the vox reverberating in its backdrop and the clashing cymbals coming to the fore.
Ben Long has been leading a double life recently, continuing to work as one half of Space DJz, he's also been raising the stakes with his solo assignments. Here, he gives us a polished take on his own black horizons, delivering that late-night, hypnotic warehouse atmosphere.
Detroit Grand Pubahs 'My Own Black Horizons' + Ben Long Remix is released 22 April on Engineroom