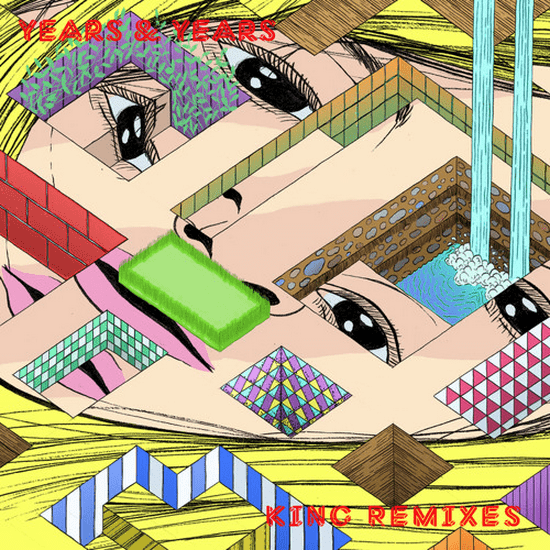 Years & Years - King (Lenno Remix)
Originally a UK number one, Years & Years' iconic electro-dance track 'King' has now received a refreshing house remix from Finnish prodigy Lenno.
Featuring as part of an official 'King' remix package alongside the likes of Arty, TCTS and The Magician, Lenno's rework caps an exciting summer for the producer, who has already provided us with recent remixes for Peking Duk and Scavenger Hunt – plus an exciting collaboration with Dragonette.
Layering a generous helping of smooth, progressive-house with a funky, nu-disco beat and a rhythm-guitar insert, 'King' has received the true Lenno stamp which journeys from a summery, romanticised opening to a pumping, beat-&-synth-sandwich chorus. Without taking away from Years & Years' instantly recognisable vocals, Lenno's revamp of 'King' really steps up the track's original poppy vibe, transforming it into the perfect dance-floor anthem – just in time for the end of summer.
He may only be 20 but Lenno is not shy of success or experience. DJing since the age of 16, his bold remixes of hits from a diverse range of artists – from Kelly Clarkson to Caribou – have already secured him over a total of 5 million Soundcloud plays. The Finnish DJ is currently touring internationally, where he has just featured at disco legend Nile Roger's Fold Festival in NYC, where the likes of Beck and Pharrel Williams headlined.
Find Lenno on tour:
9/4: OMNIA, San Diego
9/5: SUTRA, OC
9/6: REPUBLIK, Hawaii
9/18: STORY, Miami
9/19: HELMFEST, Halifax
9/22: SHRINE, Mashantucket
9/24: SOUND, LA
9/25: UNIUN, Toronto
10/10: WEBSTER HALL, NYC
10/15: VENUE, Gainesville
10/16: MOSAIC, Kansas
10/17: EUROPE, St Louis