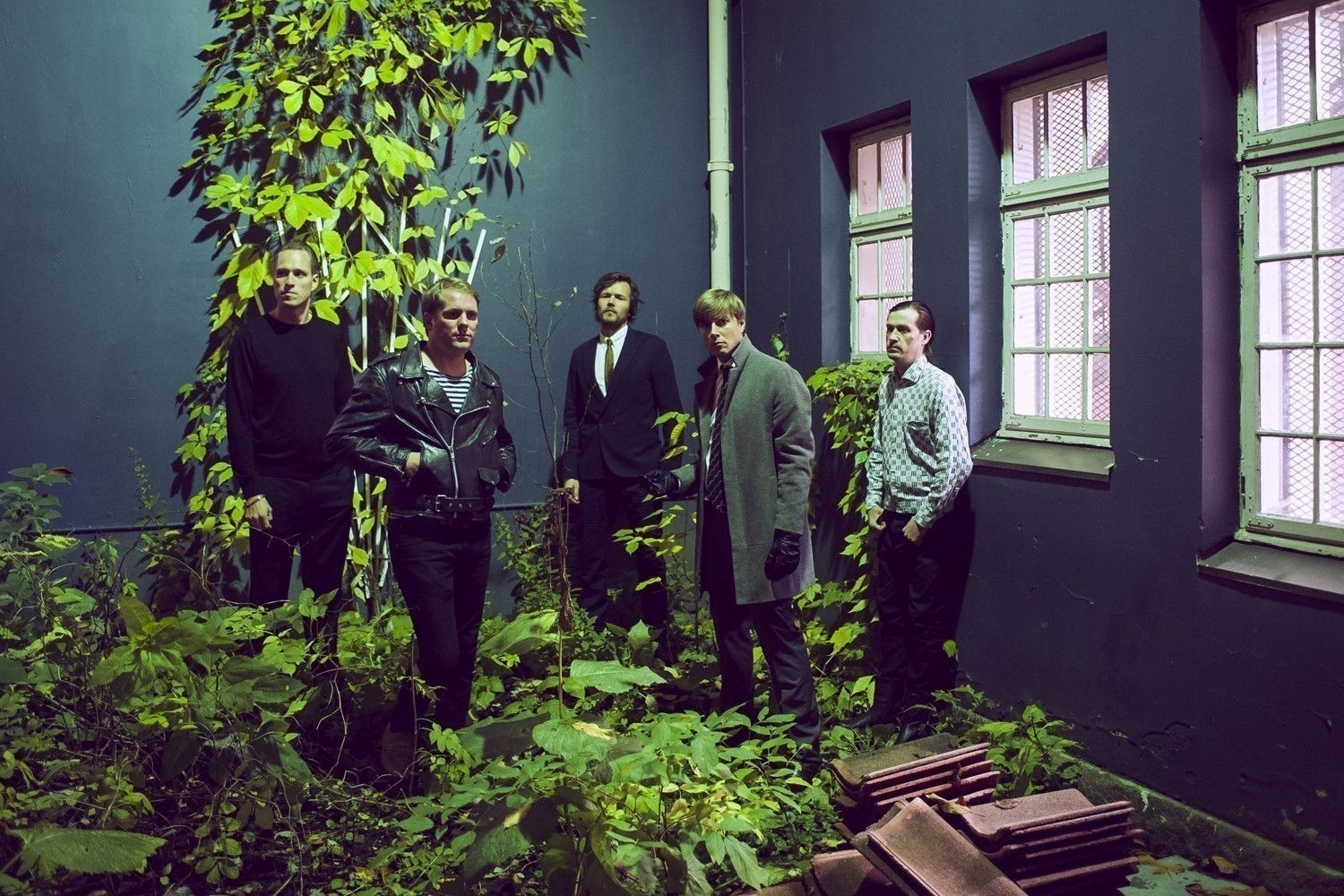 King Midas – Rosso
Bursting forth from the Norwegian music scene comes the latest release from electronic art-rock outfit, King Midas, who are proud to announce the UK release of their award winning LP, 'Rosso', via Oslo-based label, Fysisk Format on 10th March. Having received irrefutable renown in their native country with their unique brand of emotionally intense rock, this marks the group's first ever international release, this culminated in 'Rosso' winning Best Rock Album at The Spelleman Awards in January often dubbed the 'Norwegian Grammy's'.
King Midas have remained an enigmatic and evasive presence on the landscape of Norwegian music (perhaps most famous for its black metal) since the early nineties, with a string of highly-celebrated releases, exploring genres ranging from art-pop (with 1999's 'Scandinavia') to classic glam-rock (with 2007 release 'Sorry'). Having gone from Norway's best-kept musical secret to publicly lauded, venue-filling cult act – it's been six quiet years for the group, until now.
'Rosso' continues King Midas' trademark, atypical sound, one which is set to take the rest of the world by storm. Untouched by today's current musical fads, 'Rosso' is an individual beast – dark, gritty and raw – which shifts between brooding soundscapes in the haunting opening track, 'A Ship Glides Through The Night', to the infectious synth-hooks of alt-pop gem, 'Snow', which was premiered in March 2013 on Stuart Maconie's BBC Radio 6 Music show.
The album was recorded over a long and turbulent six year period, mixed by New York's Matthew Weiss who has effectively pulled the many strands of King Midas' complex record together – allowing its seemingly alien parts to fall into perfect place alongside each other. Inspired by feelings of post-industrial emptiness and the existential agony present in the works of Norwegian artists, Edvard Munch and Knut Hamsun.
The album cover itself stands alone as a stunning piece of art – it is a tapestry depicting an iconic image of a German warship sinking in the Oslo fjord during the German attack of 1940. It was a singular act of defence against the German navy before the Norwegians capitulated – imbuing the artwork with a deeply poignant sense of the helplessness of Norway against the unstoppable Goliaths of Germany during the war and adding to the myriad complexities that this album represents.
'Rosso' is both an intensely personal record and one forged from Norway's complex, collective history – which only adds to the album's intrigue. Having set their home country alight with their inimitable sound, King Midas have the rest of the world fully in their sights, making 'Rosso' one of 2014's most exciting albums from one of Scandanavia's most captivating exports.