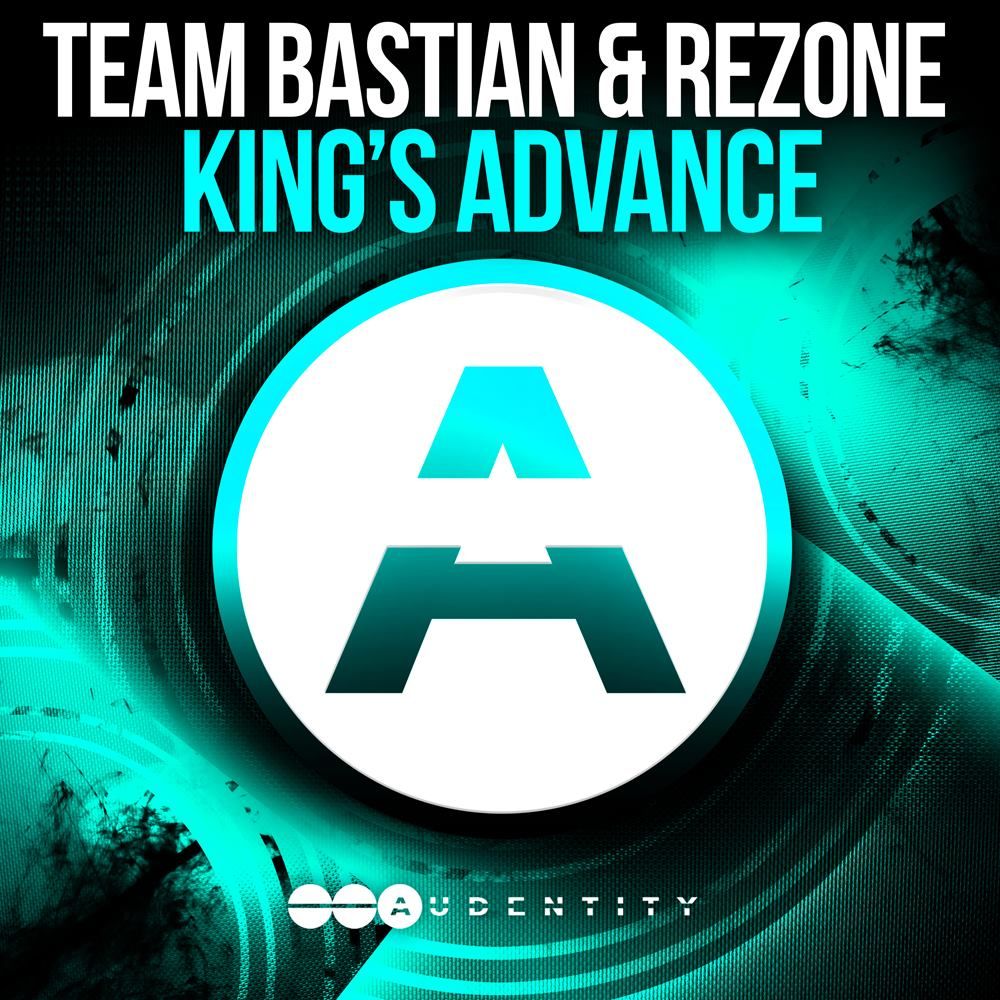 Team Bastian & Rezone - King's Advance
Released on the 19th of October, 2015, 'King's Advance' is the fruit of a massive collaboration between renowned DJ and production duo Team Bastian and rising star Rezone. Such an impressive team-up has already caught the attention of many top DJs, gaining the support of A-list act Blasterjaxx amongst many others, in addition to landing a placement on DMC's Buzz Chart.
Production wizard Rezone is adding another wonder to his ongoing streak of top-notch productions this year, including the likes of: 'Enjoy The Silence', 'Freak You Well', 'To The Groove' and 'Flight 902', through which he gained extensive DJ support and Beatport chart placements. Rezone is also becoming a heavyweight name within the Dance music scene, having inked deals with top labels like: Ultra Music, Mixmash, CR2 Records, Big & Dirty, EMI, Toolroom, Skint, Black Hole Recordings, BugEye Records, Magik Muzik and Onelove.
On the other hand, Team Bastian can also boast a brimming resume. Having been at the top of their game for the past decade, the tandem put their signature on over 100 hit projects, including outstanding productions like: 'Sleep Till I Come Home' , 'Jump', 'I Know U', 'Dark Side Of The Moon' and 'Thrill' to name a few. Moreover, they have also been on the radar of some of the world's biggest imprints, such as: Musical Freedom, Revealed, Armada, Cr2 Records and Ones To Watch Records.
'King's Advance' is characterised by an impressive groove, hitting with a bursting, hard House inspired drum beats which makes way for the rest of the instrumentals to shine. A catchy brass infused main melody is the centre-piece of this single, whilst raving, subby arrangements add weight to the production. Highly processed vocals spice up the melodic side of things, whilst providing punch to the rhythmic section. Team Bastian and Rezone have truly devised a stellar single which is surely set to become a late-summer Electro House banger.
Team Bastian and Rezone's freshest wonder 'King's Advance' is the 5th release on Audentity Records' growing catalogue. The brainchild of Team Bastian themselves, Audentity Records is becoming a trendsetter amongst a wide spectrum of genres, including: Progressive House, EDM, Electro, Deep House, Future House, Melbourne, Tropical House and Trance – with consistent Beatport chart entrees to support their ascension. Together with Billy The Kit and Carita La Nina, Rezone and Team Bastian are forming a solid roster of quality producers which will certainly aid Audentity Records to establish itself further as one of the fastest moving labels around.