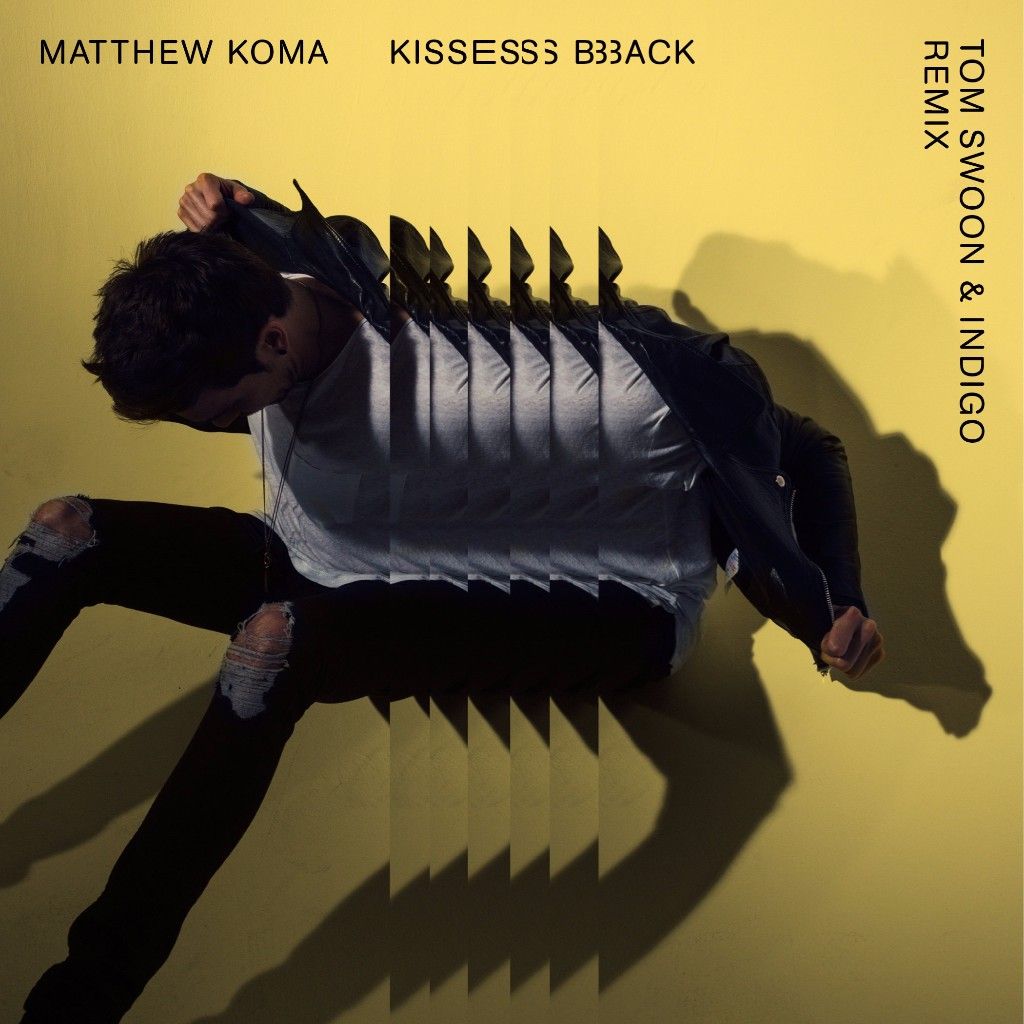 Matthew Koma - Kisses Back (Remixes)
Matthew Koma today unveils two more "Kisses Back" remixes by LA's Golden Coast and Poland's Tom Swoon & Indigo, available now on RCA Records. Earmilk premiered the Tom Swoon & Indigo Remix and wrote: "Tom Swoon & Indigo electrify Matthew Koma's 'Kisses Back'…Polish producers Tom Swoon & Indigo bring Koma's track to a classic club setting with their new energizing remix…embodies progressive house, with animated synths that compliment the piercing lyrics about taking back independence after a breakup."

Tom Swoon & Indigo reinvent the single with a nostalgic remix that pays homage to progressive house with luscious synth work, haunting melodies, and an undeniable rhythm. Golden Coast puts a bit of a darker twist on the single with their minimal and slowed down take on the original.

Tom Swoon is a notable name in dance music, having released on Revealed Recordings, Flamingo and Armada and having been featured on Hardwell On Air. Swoon is also the founder of the weekly radio show broadcast, LIFT OFF Radio on Electric City, on Dash Radio. Swoon was ranked at #56 in this year's edition of the DJ Mag Top 100.

Golden Coast are well known for their version of slow-rolling synth pop. The duo revamped Koma's single with their signature sound and came out with a unique remix which stands out from the others with a more bass-intensive flip.

Matthew Koma last week premiered the music video for "Kisses Back." "Kisses Back" is his emotionally charged new track about the aftermath of a tough breakup. The video was directed by Jungle George known for his recent work on Bishop Briggs' equally compelling video for "River."

"Kisses Back" is Koma's first offering from his forthcoming debut album on RCA Records. The single has received fantastic critical response: Billboard calls "Kisses Back" "excellent new solo material," Idolator raves "the singer/songwriter's love affair with club music is still going strong and he continues to imbue the genre with real emotion, and Your EDM continues "Kisses Back plays to Koma's melodic and emotional strengths. His unique voice allows himself to set himself apart."

Koma co-produced his forthcoming album for RCA with notable collaborators including Flux Pavilion, Louis The Child, Jai Wolf, Grey, Steve James, and more.
For more information on Matthew Koma, please visit:
http://www.matthewkoma.com
https://www.facebook.com/MatthewKoma
https://twitter.com/matthewkoma
For more information on Tom Swoon, please visit:
https://soundcloud.com/tomswoon
https://www.facebook.com/TomSwoon/
https://twitter.com/tomswoon
For more information on Golden Coast, please visit:
https://soundcloud.com/wearegoldencoast
https://www.facebook.com/wearegoldencoast
https://twitter.com/goldencoast