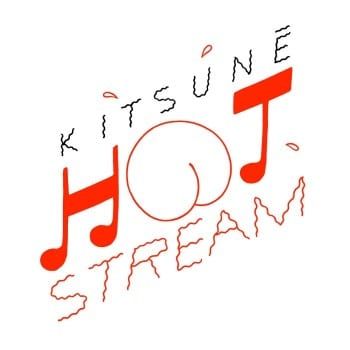 Kitsuné Hot Stream 100th track – online now!
Always pushing the creative boundaries, Parisian-based label Kitsuné launched their own streaming service Hot Stream last year to satisfy their community of over 500,000+ music lovers. To celebrate their 100th track going online, they have released 'XXX' by emerging Korean band Yves now.

Hosted on YouTube and other platforms like Apple Music, Deezer and Spotify, Kitsuné Hot Stream combines music and a selection of other forms of art, showcasing a new generation of emerging talents such as Tennyson, Bishop and Dornik.

Check it out here: https://www.youtube.com/channel/UCU0L44_H4apcuhWsorff2og

Every week, Kitsuné Hot Stream offers fresh musical discoveries highlighted by the works of a visual artist (illustration, photography, graphic design, painting). The original work will be on display at the Café Kitsuné, Boulevard Filles du Calvaire in Paris to create a complete environment from the virtual gallery to a real time exhibition.

The Hot Stream platform is an outlet for Kitsuné's existing passion of combining fashion, art and music worlds together to launch new ideas.

​Kitsuné is a youthful record label and fashion brand founded by Gildas Loaëc (previously Art Director for Daft Punk) and Masaya Kuroki (architecture student). As well as signing the hottest new musical talent (they were responsible for breaking Two Door Cinema Club) and releasing their signature compilations, the brand now boasts Maison Kitsuné Fashion stores in Paris, New York, Tokyo and Hong Kong, global clubnights and several Café Kitsuné coffee shops across Paris and Tokyo.