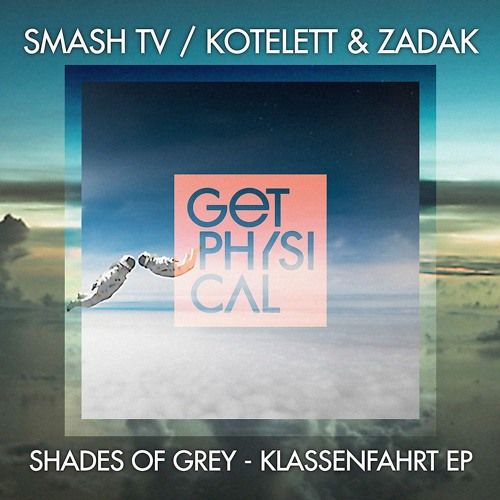 Smash TV / Kotelett & Zadak / Shades Of Gray - Klassenfahrt EP
Smash TV is back on Get Physical with a fantastic 2 track EP, Klassenfahrt!
Between a hectic schedule full of hot events, they somehow always find the time to sit down and create. This time the German boys brought Shades Of Gray and Kotelett & Zadak along, who definitely put their own flair into the journey.

The first track 'Keep' features work with Kotelett & Zadak, who are no strangers to Get Physical. The boys create a rumbling percussion with an irresistible groove, sprinkles with vocal edits bathed in reverb. An elegantly simple track that carries a few surprises sprinkled throughout, ensuring for a very moving experience on and off the dancefloor.

The second track 'Circulate', is a collaboration with Prague/Australia connection Shades of Gray. Here the track opens on a light note – but the spaces are soon filled with a highly charged electric touch.
Beatport: October, 07th 2016
iTunes: October, 21th 2016