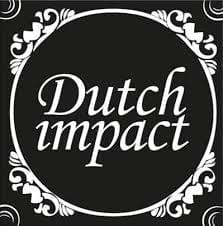 Klyne, Sevdaliza, Klangstof & more set to play Dutch Impact showcase at Reeperbahn 2016
Dutch Impact is excited to announce the acts set to play its showcase at Reeperbahn 2016 and the presence of Dutch Impact Digital at Next conference during the festival.
The Dutch Impact showcase which highlights the best of Holland's young talent will once again be returning to Reeperbahn festival for which The Netherlands is the focus country for 2016. The event will take place at Molotow on Thursday 22nd September and will see performances from Rats on Rafts, Afterpartees, Sevdaliza, Klangstof, Bombay and Klyne who will play to a host of key international media and industry delegates. Other Dutch acts confirmed to play the festival are Blaudzun, De Staat and Causes.
The Reeperbahn Festival combines a music festival with one of the most prestigious digital conferences in Germany called Next, an event for those who ''actively participate in shaping the digital transformation''. In the vibrant surrounding of the Reeperbahn Festival, around 1000 delegates dive deeply into the world of tomorrow's customers, business models and strategies, through a combination of presentations and workshops.
The Dutch organisations Buma Cultuur and iMMovator (digital media and innovation network) have partnered up to put together an attractive program for Dutch digital innovators that wish to expand their network in Germany and beyond. On Friday 23 September, the Dutch Impact Digital session will bring together a selection of Dutch companies to share their stories with the Next audience. The session will be highlighting companies at the cutting edge of media and tech, and will conclude with a networking event that wraps up the Dutch presence at the Festival.
In addition the Next conference will include a few selected Dutch speakers in their workshop program and offers a special discount to Dutch delegates.
Dutch professionals interested in attending Next or being part of the Dutch Impact Digital sessions, should contact Monique van Dusseldorp, international program director Next at [email protected]
More info here: http://www.immovator.nl/agenda/creative-holland-gaat-naar-hamburg
About the acts
Afterpartees
Originating from Horst aan de Maas, Limburg and driven by their love for energetic 70s punk and heartbreaking powerpop, Afterpartees wandered through The Lowlands with Iggy Pop, T-Rex and King Tuff blasting from the van's crooked speakers. Their debut LP, 'Glitter Lizard' is a combination of happy childhood memories and a nihilistic teenage worldview whilst on stage, Afterpartees gamble all their chips, and cross all boundaries, real and imagined. They've toured with fellow Dutch musicians traumahelikopter, and played renowned Dutch festivals such as Best Kept Secret, Pinkpop, Into The Great Wide Open and Paaspop.
Blaudzun
Indie rocker Johannes Sigmond goes by the name of Blaudzun. Having played to sold out crowds on tour in Holland and Belgium and a host of coveted festival slots including Eurosonic Noorderslag, The Great Escape, SXSW and Sziget, Sigmond just keeps getting better and better. Blaudzun has multiple awards under his belt including an Edison for Best Male artist and two time 3FM Best Alternative act winner and also composed the official anthem for the Tour de France starting in his hometown of Utrecht in 2015. With new music in the pipeline since the release of critically acclaimed album Promises of No Man's Land, audiences can look forward to what the future holds.
Bombay
This indie rock trio's incendiary live shows thrust them into the limelight grabbing the attention of audiences worldwide with the release of their debut album 'Vulture/ Provider'. Bombay's latest LP 'Show Your Teeth' is set to be even bigger and better than before, bringing post punk and 90's grunge together with poppy hooks. This Amsterdam based bands live show will be the perfect showcase for their experimental, genre spanning sounds.
Causes
Four piece indie pop band Causes' debut single Teach Me How To Dance With You was released in late 2014 in Holland and proved an immediate success; first being playlisted across all major radio stations and then quickly gaining Platinum status. With massive tours now under their belts including stops at Pinkpop & Appelpop as well as a headline show at the prestigious Paradiso in Amsterdam. Causes' debut album, produced by Ian Grimble (Bears Den, Daughter) will be released in 2016 through RCA/PIAS.
De Staat
Dutch alt-rock quintet De Staat have played on every major stage in The Netherlands as well as renowned international festivals including Sziget and Glastonbury. Having debuted with an album which bagged them various prizes, they later received a 3FM Award for Best Alternative Act. Their successes kept on coming and four years later in 2013 the band were awarded an Edison, Holland's most prestigious music prize. With a string of festival slots and huge support shows for the likes of Muse, the band are winning over international audiences and they are not to be missed.
Klangstof
Growing up in a remote area in the middle of Norway with a limited budget and no one to start a band with, Koen taught himself how to play and record. With his first track picked up by a local radio station his music started making its way across Nordic airwaves. He then went on to become a bass player in critically acclaimed indie band Moss which only confirmed his passion for playing solo, and so Klangstof was born. With acclaim from the likes of Zane Lowe and NME's Matt Wilkinson, the epic soundscapes and guitars remind you of the quiet and fascinating Scandinavian nature, while the synthesizers and drum-machines sound bring an industrial feel. Klangstof continuously and unexpectedly unites the polar ends of the spectrum, in such a way that you want to both dance and cry while listening.
Klyne
Earlier in the year Klyne introduced themselves with the confident and fully formed sound of debut single Paralyzed. The song delivered an amazing mix of effortless and hook-laden production courtesy of Ferdous and a vocal pitched with such soulful warmth that its bearer, Nick Klein came across with an undeniable star quality. New single Closer, sets the duo apart as a hugely exciting prospect for 2016.
Rats on Rafts
Rotterdam based foursome Rats on Rafts' fiery post-punk scourge has been compared to celebrated Northern English counterparts and erstwhile bands from Rotterdam's rich fringe music scene. With their long-awaited and self-produced, recorded and mastered sophomore LP due for release this year, the Rats have finally captured a sound to truly call their own. Having released their debut LP The Moon Is Big to nation-wide critical acclaim, the Rats' live shows rapidly gained notoriety within and beyond the Dutch borders from the likes of Alex Kapranos (Franz Ferdinand), Will Sergeant (Echo & The Bunnymen) and punk figurehead John Robb (Louder Than War, The Membranes).
Sevdaliza
Sevdaliza is a self-taught singer-songwriter, visual artist and composer. Her creations contrast husky vocals with cutting strings and basslines creating an enigmatic mood. Drawing influence from several textures like skin and glass, Sevdaliza's melancholic visceral voice floats over beds of mechanical instrumentation, creating dynamics of chaos and order. She plays with the simulation of identities and fantasies that can hardly be distinguished from reality, touching on philosophical issues creating a world where everything is possible. Her music is charged with demanding energy and an enormous amount of dynamics portraying a porcelain yet deep fullness. Having received worldwide attention for her two self-released EP's in 2015 and some huge syncs to her name already, Sevdaliza is going to keep on growing.
More information on all the acts performing at Reeperbahn here: http://www.dutch-impact.nl/category/festivals/reeperbahn
Venue Address: Molotow Musikclub, Nobistor 14, Hamburg
http://www.molotowclub.com/