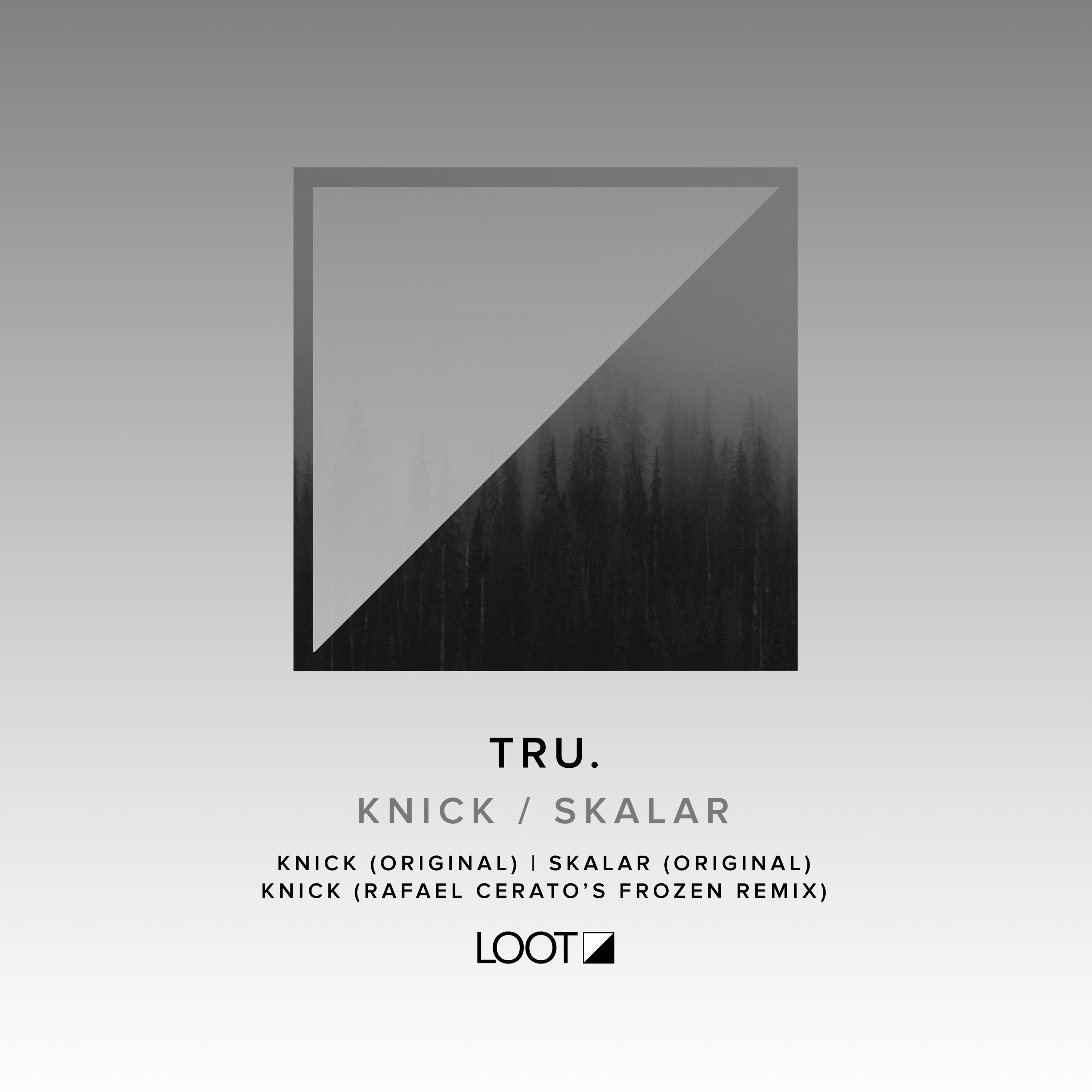 TRU - Knick & Skalar (inc. Rafael Cerato remix)
Keeping up a release schedule as busy as it is brilliant, Loot Recordings is back with a great eighth new offering. This one comes from two exciting new artists from Berlin who work as TRU., with a remix from French DJ and producer Rafael Cerato.
TRU. is made up of a pair of analogue loving producers who are intent on finding their own sound. They say they are happy to spend two minutes or two months on a track depending on how long it takes, and Laurent Garnier has already been playing these first two tracks of theirs at Panorama Bar and reports superb reactions to both, so the scene is set for this pair to go on to great things.
The standout 'Knick' is up first and is six essential minutes of underground house music embellished with writhing synths that spray about with real menace. The drums are warm and fulsome, the percussion is feathery light and the mood overall is tense and dramatic thanks to that brooding and sweeping Minimoog line.
'Skalar' is then powerful, beautiful and unforgettable in every sense. An arrangement of thick, analog bass lines and synth leads are layered with melodic piano stabs that create a melody that's hard to forget. The real magic is the breakdown of cascading riffs that oscillate and wobble in perfect harmony, leaving us all wondering what's next.
Remixing is Rafael Cerato, a man with numerous top releases on labels like Systematic, Diynamic, Suara and many others. Here he works his magic by delivering an energetic powerhouse that incorporates the Minimoog lead, but turns it up a notch with a blistering arrangement of melodies in a rain storm of multiple octaves that create a modern day symphony with a touch of madness and pandemonium.
This is a fantastically no nonsense package full of direct and detailed house music that is essential listening.
Tracklist:
1. Knick
2. Skalar
3. Knick (Rafael Cerato's Frozen Remix)