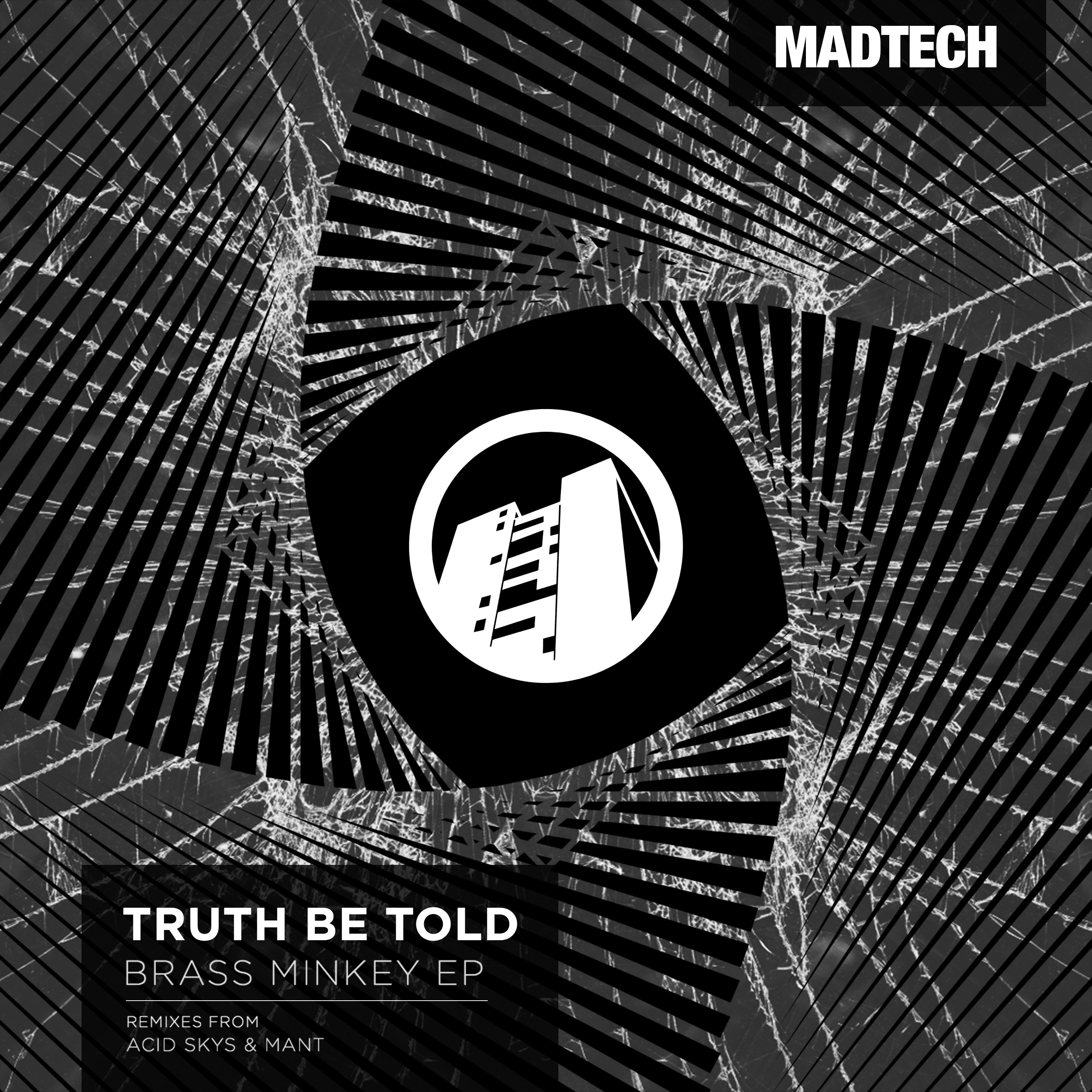 Truth Be Told - Brass Minkey EP
Late July will see the release of Truth Be Told's 'Brass Minkey' EP on MadTech, comprising three originals and remixes from Acid Sky's and MANT.
Liverpudlian duo Truth Be Told have been picking up support from the likes of Jamie Jones, Darius Syrossian, Josh Butler and Bontan over the past years via EP's, singles and remixes for the likes of Hector Couto's Roush, AVOTRE, ElRow Music and Resonance Records. Here though see the pair joining the roster of the esteemed MadTech Records imprint, a driving force in the world of contemporary house music, with a new EP.
Across the 'Brass Minkey' EP Truth Be Told deliver a powerful modern house style, title cut 'Brass Minkey' lays the foundations with a frenzied percussive rolls, stuttering vocals and a wandering sub bass hook before 'Dib Dab' follows with shuffling snares, bulbous bass swells and mind-bending atmospherics. Last up on the originals is 'True Colours', laying down a groove-led approach with crunchy percussion, processed vocal murmurs and choppy synth blips meandering throughout the record.
Rounding out the EP are two remixes, the first of which comes from Leeds duo Acid Skys who take on 'Brass Minkey' to create a chugging bass-led workout before London duo MANT round things out, creating a dark and brooding interpretation of Dib Dab with expansive reverb swells, soft pad sweeps and a robust rhythmic drive.
Truth Be Told's 'Brass Minkey' EP is out on MadTech Records 22nd July (Beatport) and 5th August (General) 2016.
Tracklist
1. Brass Minkey
2. Dib Dab
3. True Colours
4. Brass Minkey (Acid Skys Remix)
5. Dib Dab (MANT Remix)