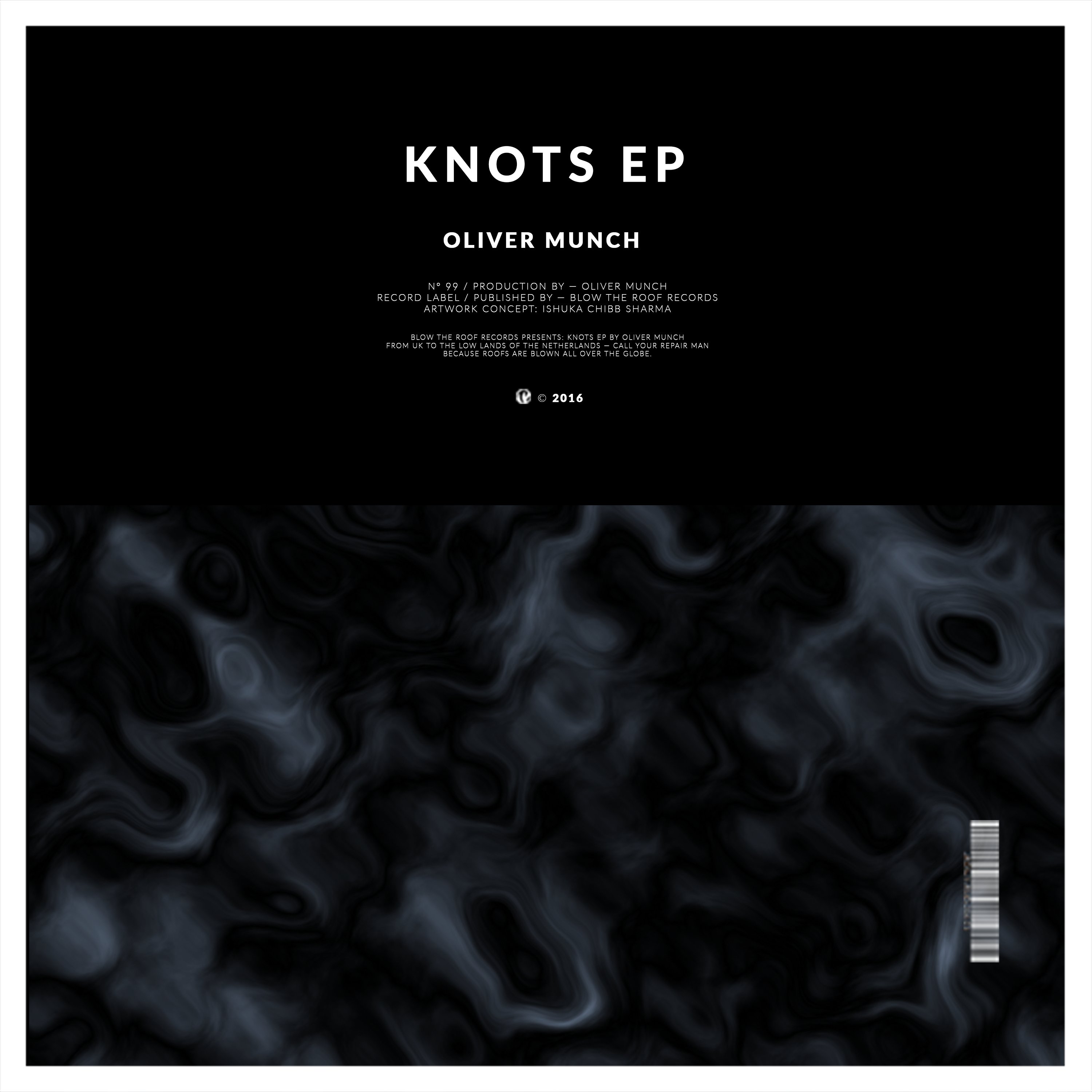 Oliver Munch - Knots EP
September 13th sees the latest release from Northampton-based, multi-genre label, Blow The Roof Records, which comes in the form of the stunningly beautiful 'Knots EP' from Australian debutant, Oliver Munch. The talented, young musician began catching the attention of various names wishing the Dance music industry due to a succession of impressive tracks that he has been producing. Taking obvious influences from the world of Hip-Hop, his wonderfully crafted downtempo and emotive productions spurred Blow The Roof into action to quickly sign him up, making him the 33rd different nationality on their diverse imprint.
Consisting of the tracks, 'Ozone', 'Malawi' and 'MRS', Oliver Munch's 'Knots EP' is a futuristic amalgamation of Soul, Hip Hop, R 'n' B and Trap, full of vocal samples which have been chopped, slowed and synthesised, while still managing to retain a sense of familiarity and warmth. A truly wonderful and thoughtful selection of vibes which still manage to move the feet as well as the head, Oliver Munch's 'Knots EP' is an essential addition to any collection so be sure to check it out!
Available on Beatport
https://www.beatport.com/release/knots-ep/1850809
Also on iTunes
https://itunes.apple.com/gb/album/knots-ep/id1150834510?ign-mpt=uo%3D4
Oliver Munch Online
https://www.facebook.com/ollymunch
https://soundcloud.com/oliver-munch
Blow The Roof Records Online
https://www.facebook.com/blowtheroofrec
https://twitter.com/blowtheroofrec
https://soundcloud.com/blowtheroofrec
https://www.instagram.com/blowtheroofre