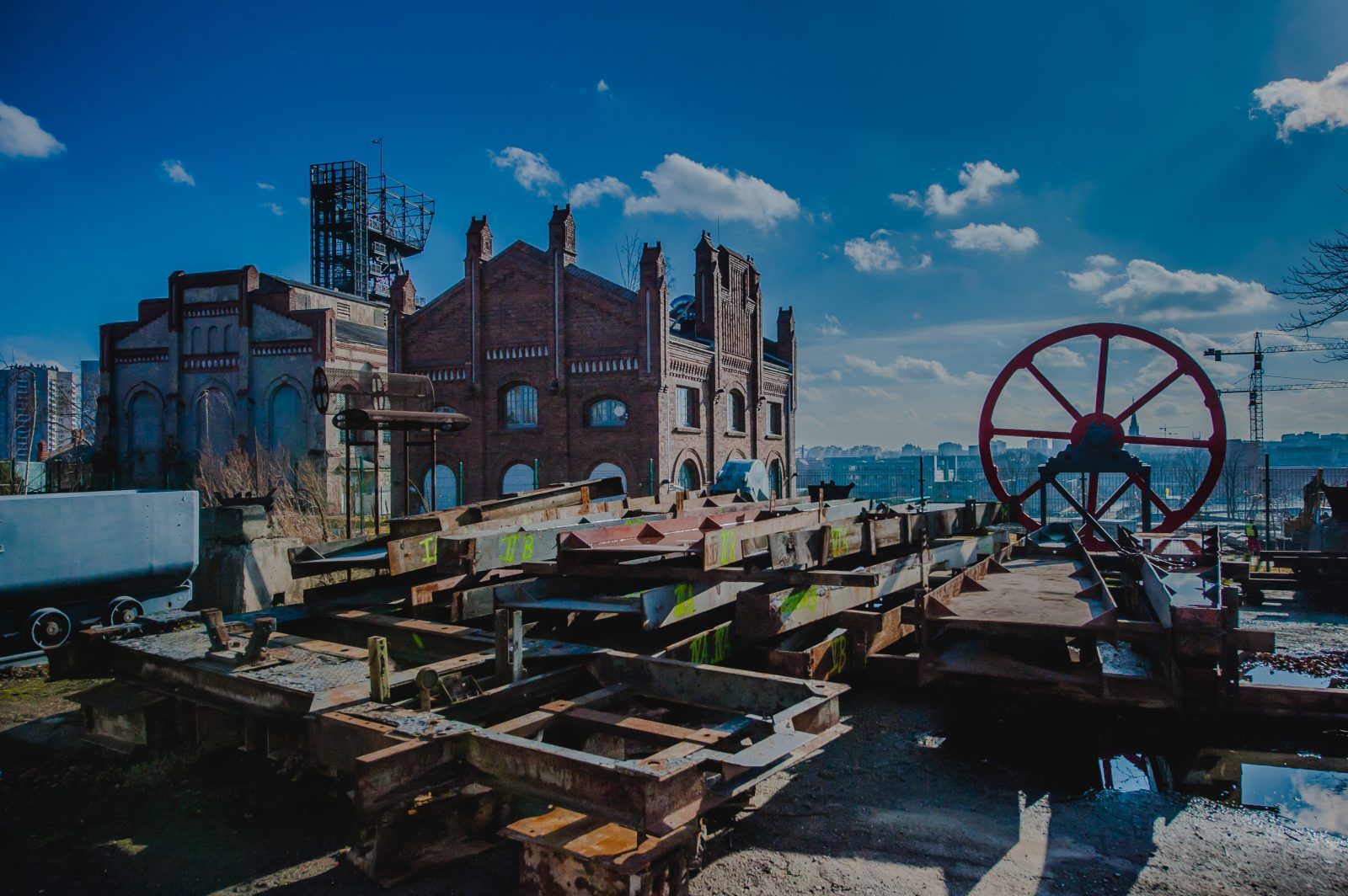 KODE9, CHET FAKER, LAUREL HALO, JAGA JAZZIST, WHOMADEWHO PLUS MORE ADDED TO TAURON NOWA MUZYKA 2014
Tauron Nowa Muzyka in Katowice, Poland has today revealed a host of sensational and forward-thinking artists to its 2014 line-up, further cementing itself as the music connoisseurs' festival. The opening night concert – taking place in a breathtaking Katowice church – will feature masters of soulful, melancholic songs, Sorry Boys accompanied by a full gospel choir, plus headliner and star of the moment, Chet Faker. Hyperdub cohorts led by label boss Kode9 will join the esteemed festival bill along with American electronic music artist Laurel Halo, Rinse FM's Scratcha DVA, plus first ladies Ikonika and Cooly G in a very special "10 Years Of Hyperdub Showcase". Copenhagen-based experimental pop trio WhoMadeWho have also been announced as well as Norwegian jazz ensemble Jaga Jazzist who will performing with the Katowice Aukso Orchestra in a very special one-off performance. Taking place over 21st-24th August within the jaw-dropping industrial backdrop of the Katowice Coalmine, Tauron Nowa Muzyka is an undoubted highlight of the summer for the discerning music fan. Two-day and three-day tickets are now available from the incredible price of £30 until end of April whilst tickets last, available from the official website, RA and travel packages from Festicket. For more information visit the Tauron Nowa Muzyka website.
Tauron Nowa Muzyka set in the breathtaking Katowice Coalmine is purveyors of all things avant-garde, continually pushing boundaries and providing a platform for new music within the electronic soundscape. For their second wave of artist announcements this continues with a number of exhilarating and very special additions to the 2014 bill.
Three day tickets are now available inviting serious music lovers into the breathtaking Church of Holly Apostles Peter and Paul in Katowice. Sorry Boys will kick off the opening night ceremony bringing brand new and special takes on their own compositions and ideas. Their distinctive mix of modern electronic music, simple rock patterns and great vocals, will be accompanied up a spell-bounding choir. The headliner will be star of the moment and incredible talent, Chet Faker who caught the world's attention in 2011 after his release and epic remix of Blackstreet's 'No Diggity'. Faker will be creating a special performance taken from the release of his hotly anticipated new album 'Built on Glass'. This is one hell of an opening party that should not be missed.
Storming into TNM's main festival programme, revered dubstep label Hyperdub features heavily in this year's activities with label boss Kode9 enlisting his associates for a series of very special performances to celebrate ten incredible years. The '10 Years of Hyperdub' showcase will feature classically-trained musician Laurel Halo, who's varied music style and use of instruments such as electric guitar, keyboard and violin, make her a force not to be reckoned with. Rinse FM regular Scratcha DVA also joins the bill bringing with him his grime-infused house music that has made him so influential within the industry. Meanwhile Hyperdub ally and outstanding experimental producer Ikonika, plus cutting edge, tribal songstress Cooly G, also features over the weekend – both flying the flag for female talent.
Danish trio WhoMadeWho are on hand to inject some serious the fun into this year's proceedings with their recent album 'Dreams' receiving critical acclaim across the board. Their live energy and their funky undercurrent are sure to have the TNM crowds dancing.
Finally, experimental jazz band from Norway Jaga Jazzist have been innovating within the industry for over ten years with fans ranging from the BBC to Ninjatune. This year they will be performing with local collective the Aukso Orchestra – one of the most interesting chamber music ensembles around – for a one-off, exclusive performance at the festival.
Calling home the industrial town of Katowice in Poland, the festival returns to its original home of the Katowice Coalmine after a two-year hiatus. The epic industrial site has undergone extensive refurbishment and has transformed into an electronic music mecca – a perfect backdrop to the avant-garde sound and incredible feel of TNM 2014. Today's artists join the previously announced, Innervisions' head honcho Dixon, legendary German duo Mouse on Mars, Hessle Audio co-founder Ben UFO and 80's-inspired Jackson and His Computerband. Experimental and R&B lady of the moment Kelela will perform along with mysterious trip Bokka, Kompakt favourites Terranova and Elekfantz and Warp artist Gonjasufi plus Niziji and Kolsch.
Two-day and three-day tickets are now available from just £30/ €36 as well as ticket and hotel packages from Festicket, Resident Advisor and the TNM website. For more information on the festival visit the Tauron Nowa Muzyka website.