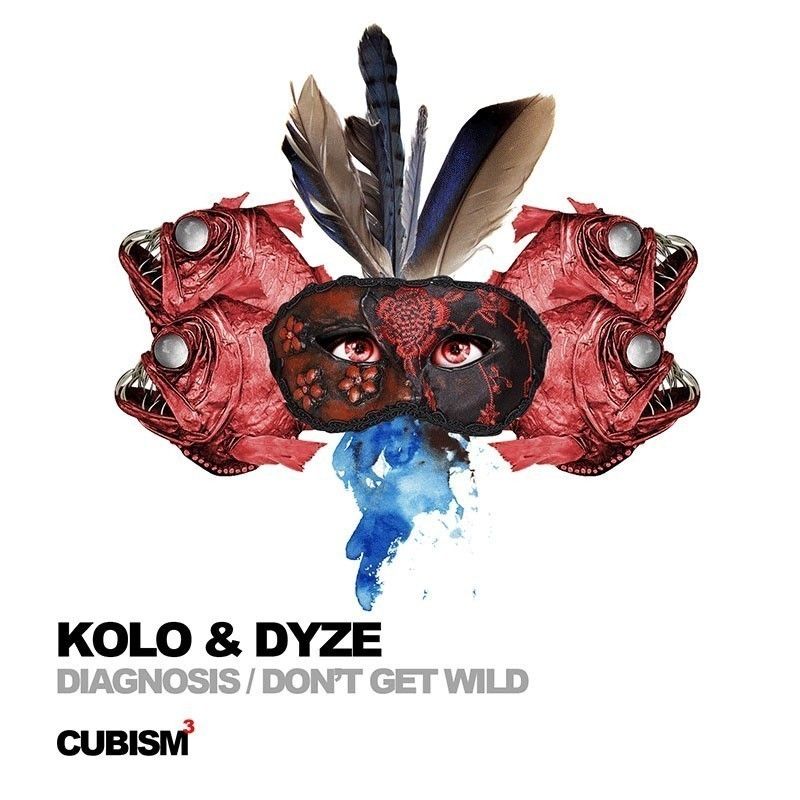 Kolo & Dyze – Diagnosis / Get Wild
Cubism are delighted to welcome the exciting Kolo & Dyze to the label with this classy 2-tracker.The duo have enjoyed a meteoric rise in the past couple of years, plying their trade at such renowned establishments as Ministry, Egg and Cable, while their tracks have found favour with DJ Sneak, AudioJack and Nick Curly to name but a few.
Tough, subtle and understated, "Diagnosis" is a sublime slice of moody tech-house that is guaranteed to get heads nodding and lips pursed as things get underway on the floor.
Shimmering sounds and otherworldly vocals converge over a one-step analogue bassline that keeps things nice and meaty."Don't Get Wild" picks up the momentum a notch, and takes us more into the realms of Techno. Crisp percussion and more of those dark vocal sounds prevail, as a relentless bass loop drive the track forward nicely. A guaranteed mid-tempo groover for those who like it a little moody.