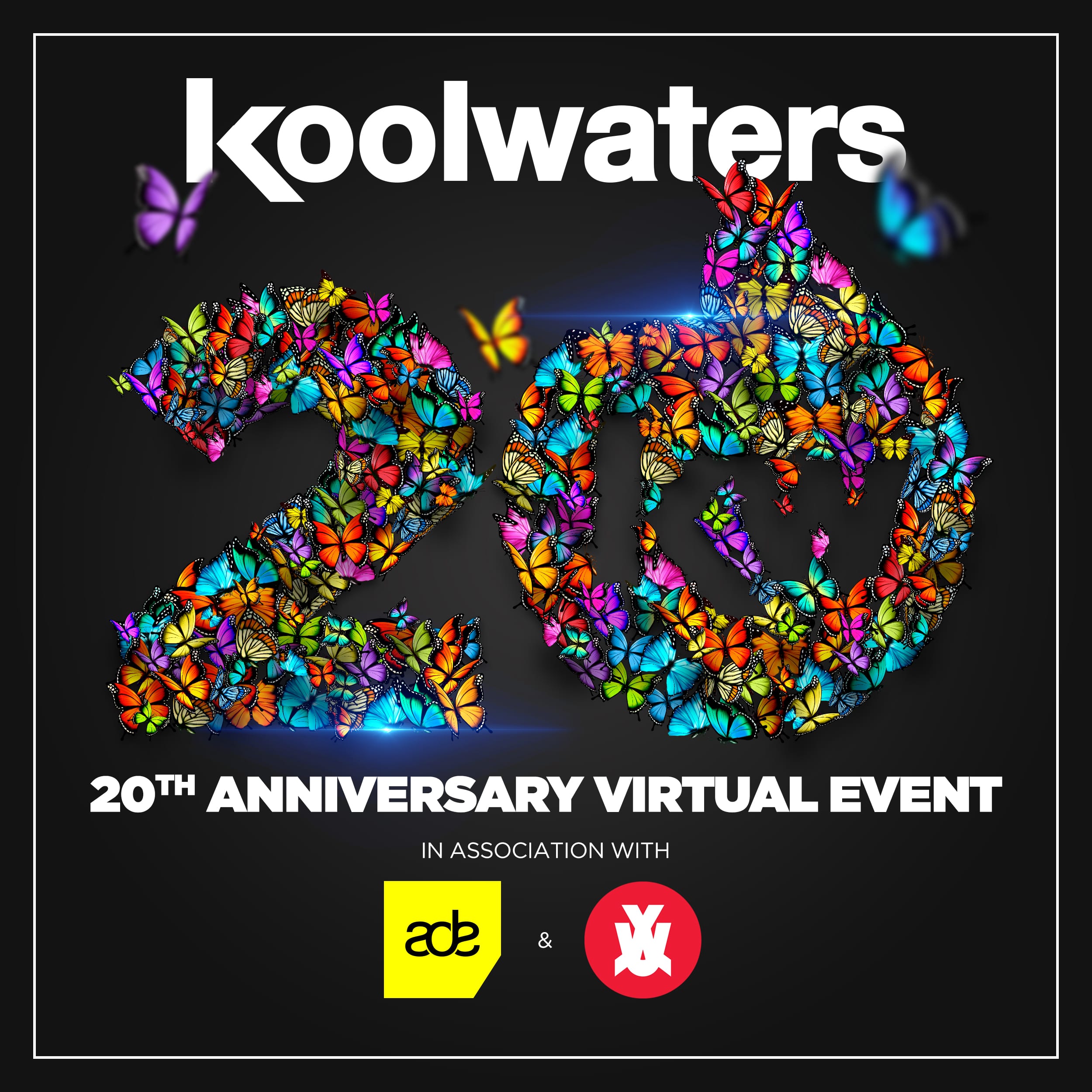 Koolwaters 20th Anniversary Virtual Event
Koolwaters is very proud to announce its 20th Anniversary event in association with Amsterdam Dance Event and We Rave You coming online on Friday 23 October between 6pm and 8pm (CEST time) and Saturday 24 October between 6pm and 8pm (CEST time) during ADE weekend.
This event is going to be the first of its kind, with a ground breaking augmented 3D visual club called Club XR, combining Live performance of DJs in our green-screen studios in Amsterdam, with live lighting effects on the stage, and at the same time a team of technicians creating a 3D virtual world transforming the environment into a unique visual experience with multiple cameras.
We will be streaming the event on Youtube and FacebookLIVE for Free!! This ground breaking event is a celebration of the iconic clubbing brand, record label and now international agency Koolwaters, which has been putting on events around the globe and breaking new talent for the past 20 years, and now has a roster of more than 60+ international artists across all musical genres from house music to Hardstyle.
Full lineup as follows:
Friday 23 Oct: SWACQ (6pm to 6.40pm) + Tony Junior (6.40pm to 7.20pm) + Richard Durand (7.20pm to 8pm)
Saturday 24 Oct: Firebeatz (6pm to 7pm) + Mesto (7pm to 8pm)
#koolwaters20thanniversary
Tune into the live event via the Koolwaters Facebook page here: https://www.facebook.com/koolwaters.uk/