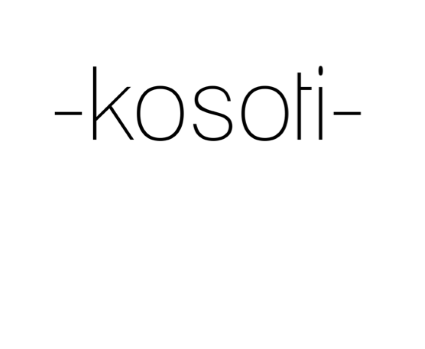 Kosoti – Bark and Sticks
Kosoti are a six piece alt folk/indie pop group based in the North East of England, UK.
After a near death experience in 2013, lead singer and songwriter Allan Hyslop realised he needed to treasure every moment of his life by doing what he loved most, writing and performing music.

Once the band had formed they travelled a long way very quickly. After only six months they released 'War' and 'Pirouettes', a double 'A' sided digital single and video, before releasing the beautiful 'Cradle' EP, with its lush, homemade video complimenting the feeling of the title track perfectly. Both releases brought Kosoti critical acclaim and word spread, ensuring the band performed their debut show at Sage Gateshead Hall Two to a sell out audience.
Having already performed sessions for BBC Introducing, Amazing Radio and Metro Radio in their short career, their new single 'Bark and Sticks' is eagerly awaited by fans and media outlets alike.

'Bark and Sticks' boasts the beautiful vocal harmonies that are quickly becoming Kosoti's trademark, with an infectious up-tempo melody that will no doubt draw comparisons to The Magic Numbers and Damien Rice.