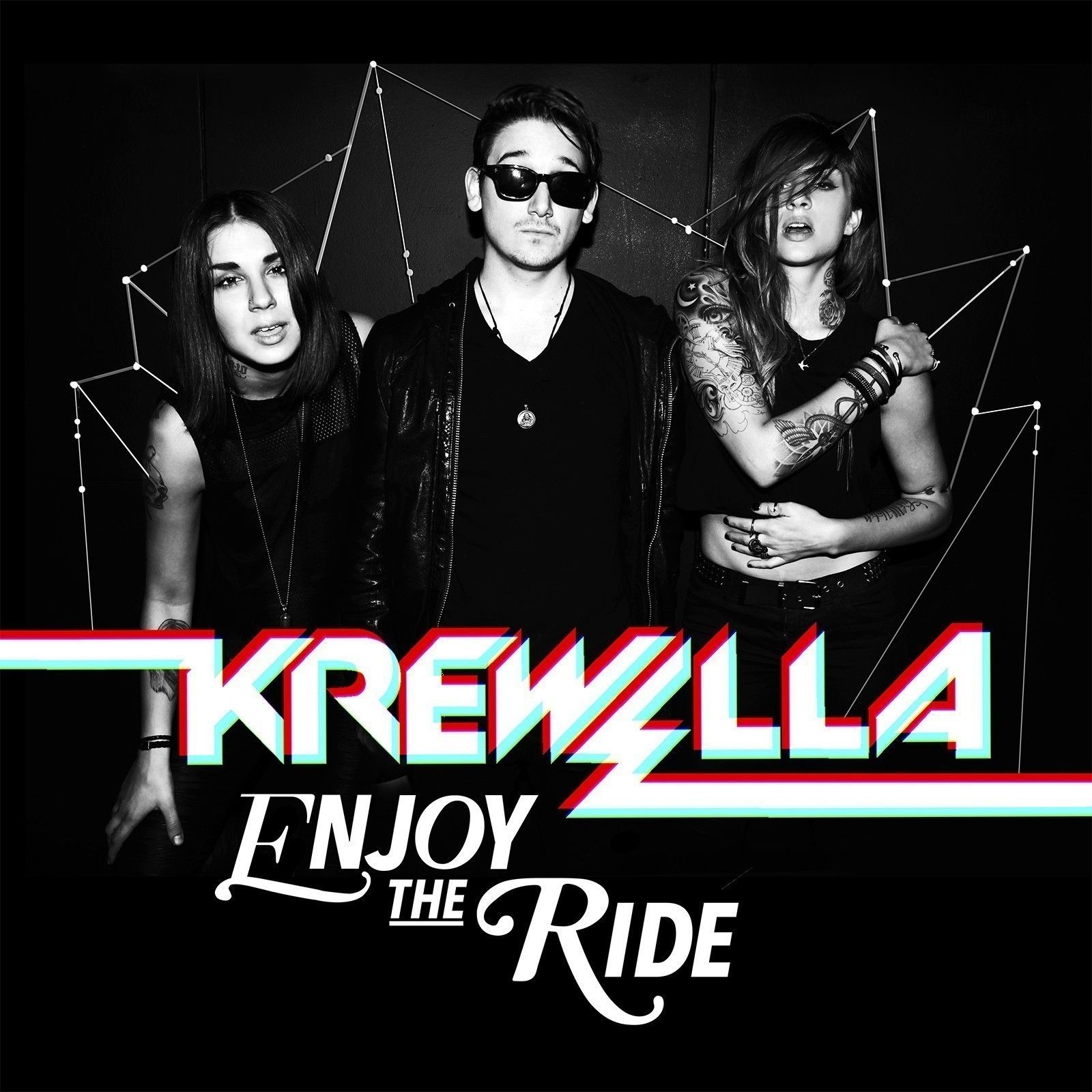 Krewella – Enjoy The Ride
Chicago's dynamic three-piece Krewella have made a bold impression on the world of electronic music since first exploding onto the scene in 2011. Renowned for their ability to fuse diverse and powerful dance floor rhythms with rock and pop sensibilities, their unique, immersive sound has seen the trio go on to remix Skrillex, Zedd and even Fall Out Boy, as well as record tracks with fellow electronic music stars Nicky Romero, Headhunterz and Gareth Emery. Consistently topping the Beatport charts and with a series of EPs, as well as incredible debut album 'Get Wet' checking their progress so far, Krewella are set to release their first single of 2014, 'Enjoy The Ride'.
Exhibiting the songwriting prowess of sisters Jahane and Yasmin to the fullest, as well as the anthemic, big room skills of producer Rainman, 'Enjoy The Ride' ticks all the right boxes. Centered around the sisters' anthemic vocal, although expertly punctuated by driving drums, euphoric melodies and searing bass lines, it encompasses their innovative new take on dance music perfectly. Bold and wonderfully infectious, it bears all the hallmarks of a crossover anthem in waiting.
Buoyed by a glistening remix from legendary trance purveyor Armin van Buuren and a rework from Vicetone, 'Enjoy The Ride' certainly offers up a stellar slice of dance floor pedigree. Having also recently made their debut main stage performance at Miami's Ultra Music Festival, 2014 looks set to be an exciting year for the group.
For more information on Krewella, please visit:
http://www.krewella.net
https://www.facebook.com/krewella
https://twitter.com/Krewella
https://soundcloud.com/krewella