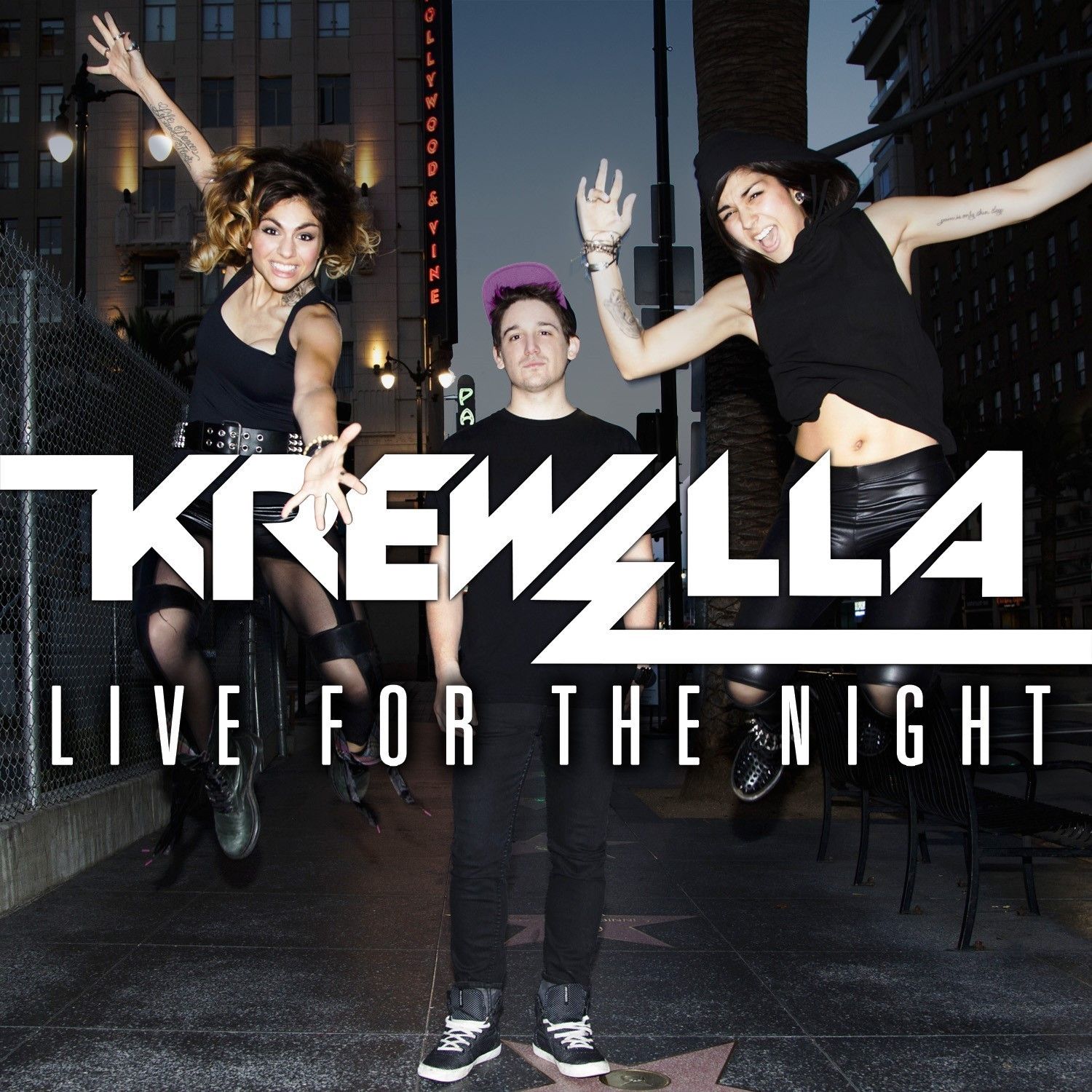 Krewella – Live For The Night
The summer is starting to really heat up for the Chicago-based dance trio KREWELLA, whose recent single "Alive" was gold-certified in the US with the official video amassing a huge 13.5 million views to date. On 15th September, the group will officially release their next single "Live For The Night," which will feature on their forthcoming debut album, due out this autumn.
Building on the anthemic songwriting behind their hugely successful single 'Alive', 'Live For The Night' is a hedonistic call to arms for ravers everywhere. Packed with sharp synth melodies, big drums and a gritty underbelly, the single fuses multiple dance genres with the group's unique vocal style and an unexpected breakdown. Listen to "Live For The Night" here:
"Live For The Night" will appear on KREWELLA's debut full-length studio album 'Get Wet' out 23rd September on Columbia Records. Its video, created by Aggressive, the Grammy-Award winning directing duo of Alex Topaller and Dan Shapiro, sees the trio set in a small town after an apocalyptic blackout with KREWELLA luring the town's youth to their power plant lair which morphs into an explosive major late night party.
KREWELLA has spent the past few months on the festival circuit bringing their energy- packed live show to fans around the world. The groups performance at Electric Daisy Carnival in Las Vegas had SPIN noting that KREWELLA's gigantic mob was "hands down the craziest crowd we saw all weekend," and that the Krew, " are devastatingly effective in person."
KREELLA'S breakout moments have been on the rise since then, named the first dance act to be featured in Vevo's LIFT program they also scored their second #1 Beatport chart position with the release of their Hardwell "Alive" remix in June. Currently, the trio is based in Los Angeles adding final touches to their full-length debut.