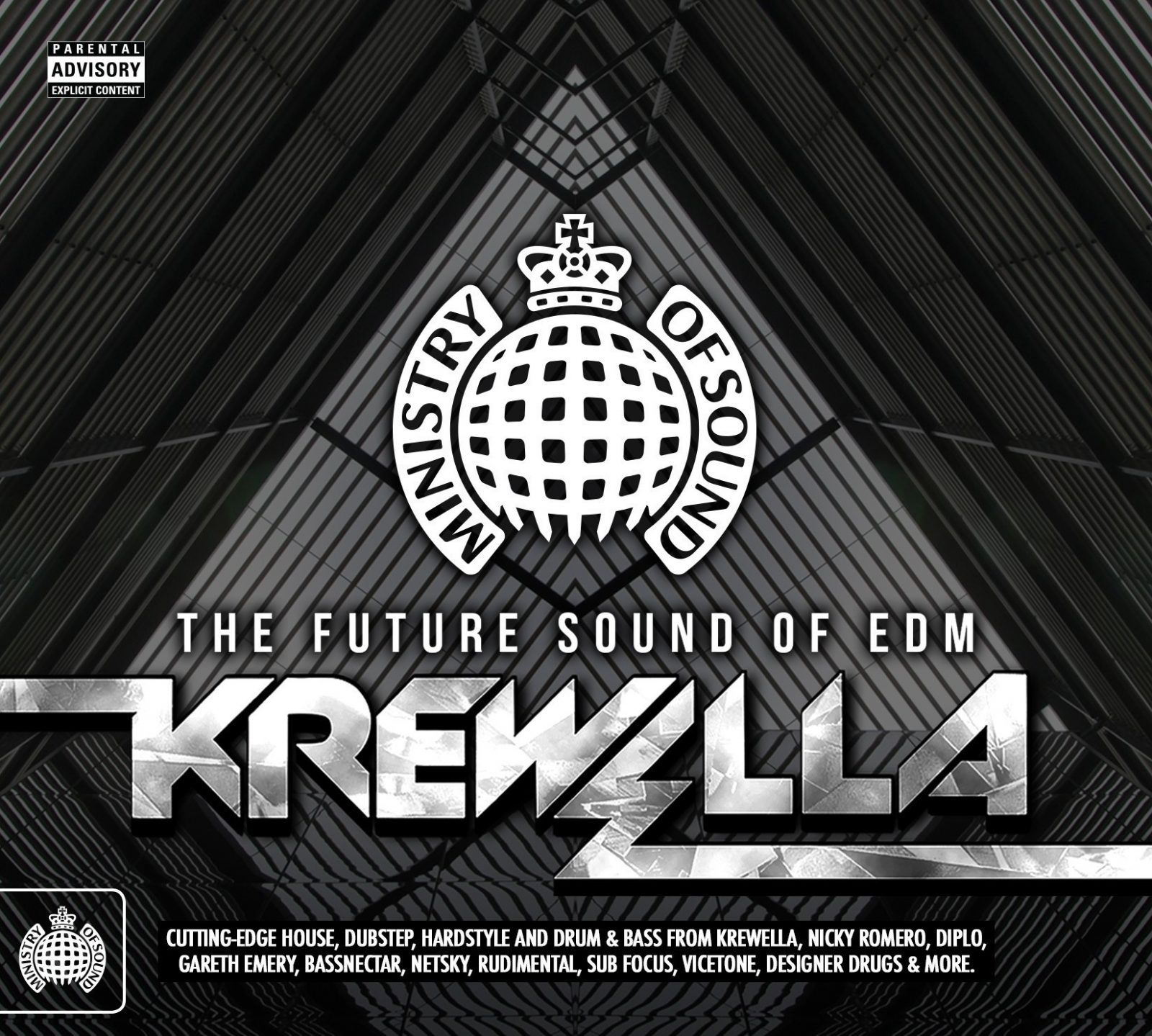 Krewella – The Future Sound Of EDM
Krewella kick off the first in a brand new compilation series from Ministry of Sound.
After bursting onto the scene in 2011, the Chicago-bred trio were immediately recognized for their signature brand of vocally-driven electronic music. Comprised of singer-songwriter sisters Jahan and Yasmine Yousaf backed by producer, Kris "Rainman" Trindl, the young trio vows to bring the rock to the rave. Since their massive debut with platinum-certified single, "Alive" they have gone on to become renowned for their unprecedented live energy at the world's largest and most legendary festivals.
Their wide-ranging, exploratory musical ethos has also led to various high-end collaborations and remixes with some of the biggest names in electronic music such as Nicky Romero, Headhunterz, and Gareth Emery. Given their infectious enthusiasm and unerring pedigree, they feel every bit the natural choice to take the helm of the inaugural transmission in 'The Future Sound Of EDM' series. Krewella thrives off being on the cutting edge of what's new, and their partnership with Ministry of Sound elicits a new breed of fast-rising producers.
The 'Future Sound Of EDM' compilation format itself is one that looks to provide emerging artists with a platform to tread their own individual paths through a bustling EDM scene. Bold, innovative and exciting, expect the series to explore an entirely new, genre-blurring take on EDM that is sure to offer up a whole host of incredible, almost unfathomable tracklists.
Due for release on June 22nd, Krewella's compilation piece spans over two CDs, exploring a fully comprehensive mix of styles and sounds, featuring everything from vibrant, colourful house to murky electro and drum & bass – plus some dubstep and hardstyle thrown in for good measure. With tracks and remixes from the likes of Nicky Romero, Gareth Emery, Diplo, Bassnectar, Netsky, Sub Focus, Vicetone, Designer Drugs, Mat Zo, Loadstar & of course Krewella themselves, it's a tracklist that pushes boundaries as much as it excites. With a distinctly unique, diversified style and a penchant for the unexpected, Krewella's debut installment serves as the perfect introduction to the swashbuckling future sounds of EDM.
To celebrate the release, Krewella will be playing an exclusive album launch party at Ministry of Sound on June 13th – buy tickets here: http://bit.ly/SwCN8T