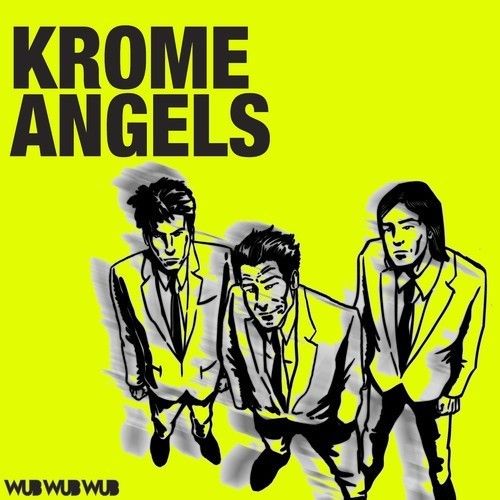 Krome Angels get Sexy, Freaky, nasty!
Following on from Sparkle Motion and Nightlife – two outstanding EPs that feature the vocal talents of scene heroes Sian Evans and MC Darrison, the mysterious Krome Angels are back doing what they do best. Hitting the ground running with this superb second studio album, the Krome Angels' sound blows other paint-by-numbers releases out of water and proves their commitment to a fresh take on EDM that is undeniably Sexy, Freaky, Nasty!
While many producers shy away from the daunting prospect of a full studio album, the Krome Angels have approached the project with tenacity and a consistent level of quality that is so often lacking from such a diverse collection of tracks. Spanning a huge variety of genres and expertly taking influences from, and pushing, the boundaries of breakbeat, electro and house, Sexy, Freaky, Nasty! will take you on a 9 track journey that ultimately, and inevitably ends up on the dance floor.
Out now on WubWubWub, Sexy, freaky, Nasty is available exclusively on iTunes
https://itunes.apple.com/gb/album/sexy-freaky-nasty/id860789486
For more:
https://www.facebook.com/Kromeangelsofficial
https://twitter.com/kromeangelsband
https://soundcloud.com/wubwubwubofficial