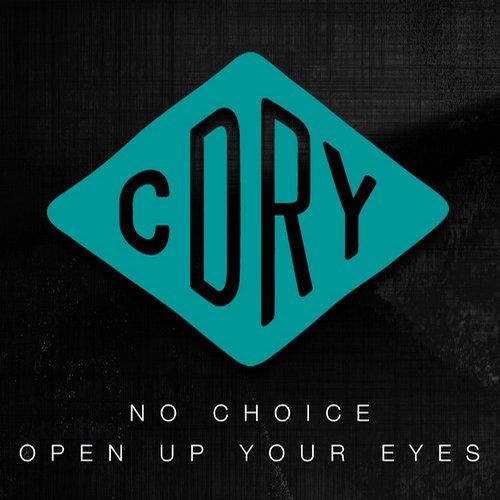 Corderoy has 'No Choice' but to 'Open Up Your Eyes' with CDRY002
Having had his previous release 'Guess Who's Back' dropped by Avicii on his Le7els Podcast, being signed personally to his Perfecto label by Paul Oakenfold himself and with a hefty remix of Oakey's now classic 'Ready Steady Go', you could forgive Corderoy for taking a breather before the summer. Unsurprisingly for one of the busiest producers around, this is not the case and this week sees the release of Corderoy's second offering on his brand new CDRY label with two huge tracks – 'No Choice' and 'Open Up Your Eyes'.
Boasting support from the likes of Ferry Corsten, Judge Jules, Sick Individuals, Gareth Emery and New ID, CDRY002 continues the impressively strong production form of Corderoy's first CDRY release.
With Open Up Your Eyes we're treated to an all-out progressive weapon of epic proportions – with a haunting vocal from David Wright you can expect this one to be a peak-time staple for the foreseeable. Turn your attention to No Choice and you've got a chopped up, electro foot stomper that takes no prisoners. And when Paul Oakenfold says that he's "a huge fan of what Corderoy does" – you know it's time to sit up and take notice. You heard it here first.
To buy:
http://www.beatport.com/release/open-up-your-eyes-no-choice/1291560
No Choice:
https://soundcloud.com/corderoy/no-choice-teaser
Open Up Your Eyes:
https://soundcloud.com/corderoy/open-up-your-eyes-teaser
'Guess Who's Back' Mixtape:
https://soundcloud.com/corderoy/guess-whos-back-mixtape
For more:
https://www.facebook.com/corderoymusic
https://twitter.com/dalecorderoy
https://soundcloud.com/corderoy