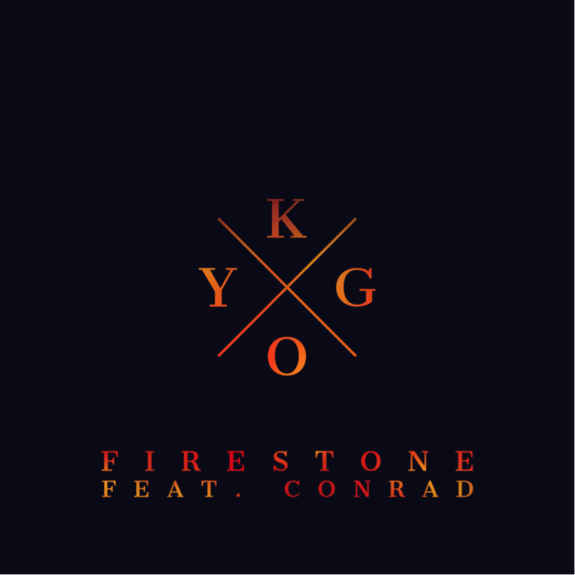 KYGO – Firestone
Following a collection of wildly popular remixes for artists such as Ed Sheeran, Marvin Gaye, Ellie Goulding and Coldplay, which have amassed a staggering 100 million plus plays on Soundcloud over the last 18 months, Kyrre Gørvell-Dahll, a.k.a. KYGO, has quickly made a name for himself as one of the most hyped electronic artists on the planet.

Now, having recently returned from his incredibly successful debut 'Endless Summer Tour' in North America (which included four sold out shows in New York City and two in Los Angeles), the 23-year-old Norwegian wunderkind delivers a long-awaited teaser of his first original production!

Set for worldwide release on December 1 (Spotify exclusive) Firestone (Feat. Conrad) will be the long-awaited debut single from the much-loved tropical house pioneer. Watch his brand new tour recap video here and catch a sneak preview of the track from 50 seconds in.


Featuring the soaring vocals of Conrad (signed to Lyor Cohen's 300 Entertainment) KYGO approaches this landmark first original release by staying true to his ever-popular signature sound, as he combines the Australian singer's soulful top line with his own unmistakeably catchy melodic tone, a bouncy chord progression and syncopated drum patterns. Due for worldwide Spotify release on December 1 via Sony Music International / Ultra Music, the entire track will be available to purchase from iTunes a day later on December 2.

Currently in the midst of his biggest European tour to date, KYGO's unprecedented rise from bedroom producer to headliner at major festivals such as TomorrowWorld and Findings is testament to how far he has come in such a short timeframe. His remix of 'I See Fire' by Ed Sheeran has now been played over 18 million times on Soundcloud, making it one of the most streamed songs in Soundcloud's history, and on October 1, 2014 he crossed the colossal landmark of 100 million streams on the platform. Coined by Billboard Magazine as 'the next EDM superstar' and now with an original track scheduled for release on Sony Music at the beginning of next month, the sky really is the limit for this flourishing Scandinavian icon.