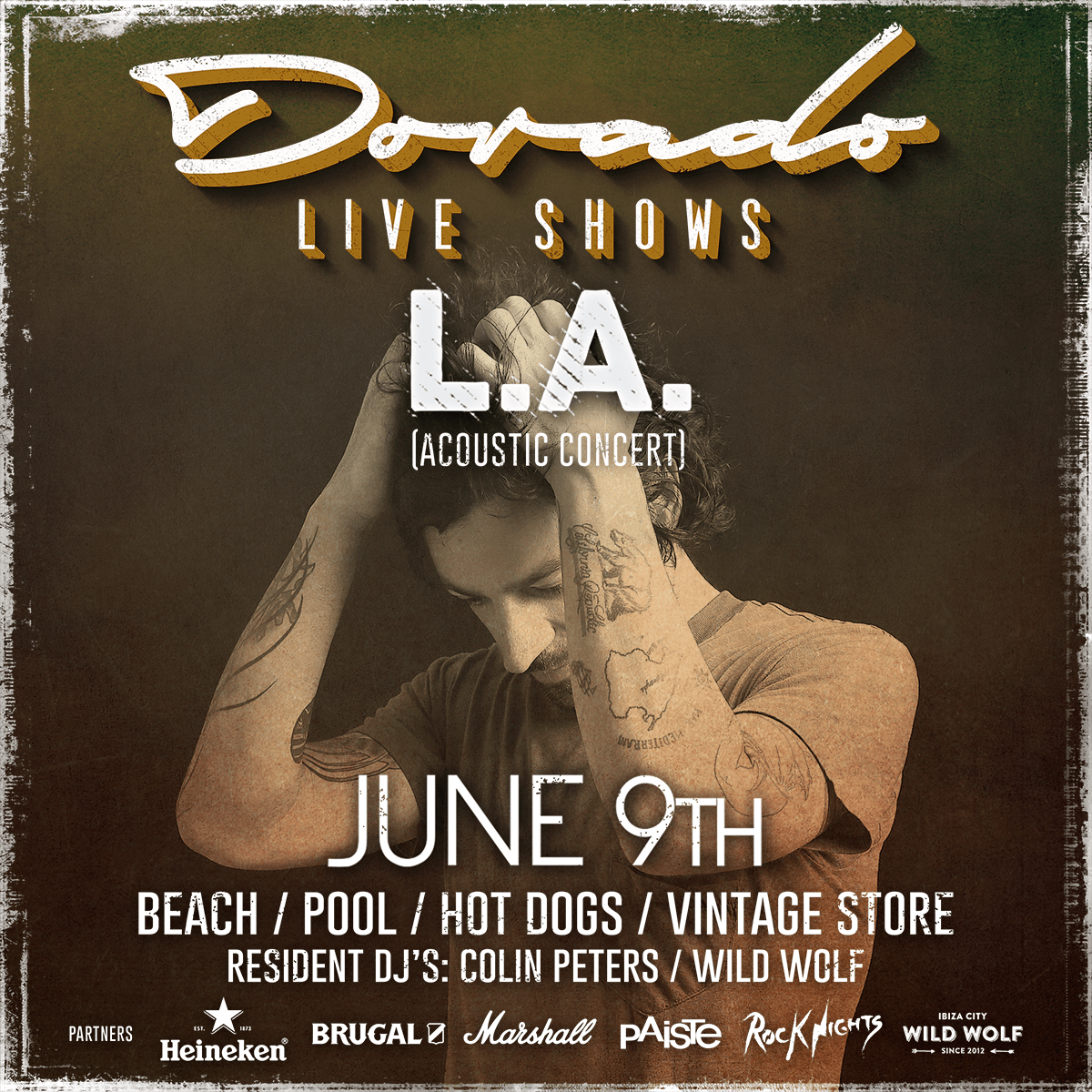 LA opens Dorado Live Shows at Santos Ibiza
The frontman and singer of the Mallorcan band L.A., Luis A. Segura, will open on Thursday June 9th the new series of acoustic concerts Dorado Live Shows, which will take place during 8 Thursdays along the summer at Santos Ibiza.
L.A. is, undoubtedly, one of the best artists in the country widely acclaimed beyond it with a sound that mixes rock and indie with american influences. Luis A. Segura is now immersed in his Ocean Tour 2016 along Europe and Spain and will also headline some of the most important spanish festivals this summer. On Thursday he will bring his standout acoustic live set to Ibiza.
Dorado Live Shows in Santos complex (Santos Coast Suites y Santos Dorado) by Concept Hotel Group takes off this summer, an event that will take place on eight Thursday evenings this summer. These concerts will feature a variety of huge artists performing acoustically.
Dorado Live Shows begin at dusk, between 20:00 and 23:30 in the pool area, on the seafront with views of Formentera and Dalt Vila. In addition to the acoustic concert guests can check out the DJ's, hot dog cart and vintage clothing corner. At 23:30, after the concert has finished, the party will move to the Backstage club where resident DJs Colin Peters, Wild Wolf and guests will be the hosts of the party.
Dorado Live Shows full line up:
L.A – 9th June
Vinila Von Bismark + The Frigolos – 23rd June
Is Tropical – 7th July
Dorian – 21st July
Monarchy – 4th August
Mystery Jets – 18th August
Kitty, Daisy & Lewis + Uncle Sal – 1st September
We are Scientists – 15th September