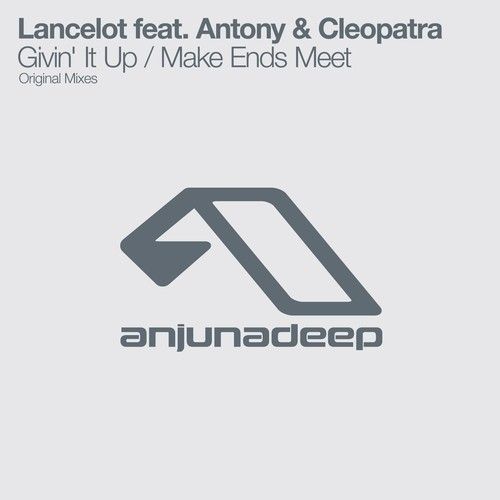 Lancelot feat. Antony & Cleopatra – Givin' It Up / Make Ends Meet
With support from MK, The Magician, Bondax and the French Express crew, Australian house producer Lancelot has stealthily built up a name as one of his country's hottest talents – even being named by Mixmag as one to watch for 2014.

Releasing on Nurvous and Binary, Lancelot now presents his debut release on Anjunadeep – the label that has nurtured talents such as Dusky – which sees him collaborate with exciting new act Antony & Cleopatra on two vibrant pieces of contemporary house music.

Givin' It Up builds from soft pads into an infectious slab of piano house with an infectious bass groove, whilst the two vocalists, Alex Burnett of Sparkadia, and Anita Blay of CocknBullKid, go back and forth on clandestine vocals.

Givin' It Up is already getting attention from the right people, including The Magician, who included it in his 'Magic Tape 38'. Further support comes from the likes of Perseus, Russ Chimes and man of the hour, MK, who loved the track so much that he found time in his hectic schedule to turn out a remix. Expect that one early next year.

Premiered by T. Williams as the 'Hot Off The Desk' track on his BBC Radio 1 show, Make Ends Meet again features soulful vocals, textured with layers of chugging bass, brilliantly hooky melodies and clean skipping percussion. Blending stylish harmonics with a real dancefloor sensibility it rounds off an exciting debut on the label, packed full of complex, classy melodies and pure feel-good vibes.
http://www.soundcloud.com/anjunadeep
http://www.facebook.com/lancelotofficial
http://www.soundcloud.com/lancelotofficial
http://www.twitter.com/laiicelot