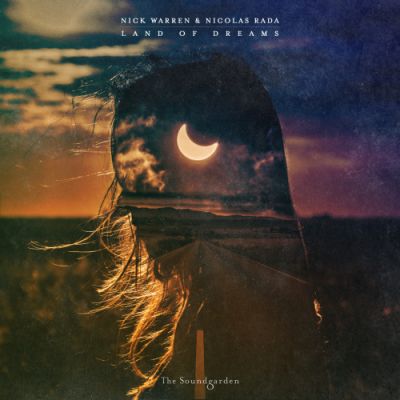 Nick Warren & Nicolas Rada - Land Of Dreams EP
The Soundgarden returns with electronic figurehead Nick Warren and Argentinian superstar Nicolas Rada joining forces on a new four-track EP, including a stunning remix from Edinburgh-based producer Stillhead.
Nick Warren's place in the dance music halls of fame is well established. Since the early 90s he's released music on a variety of labels – including turning his hand to heading up the A&R for Bristol überlabel Hope Recordings – before taking the reins at his own label, The Soundgarden.
For Nicolas Rada, the journey is still just unfolding. His love of UK indie rock band Radiohead opened him up to dance music, and over the last 10 years he has quietly built a head of steam through his productions (and been able to count his heroes Danny Howells, John Digweed and Nick Warren himself among an ever-growing army of admirers).
The tracks themselves capture a perfect moment in time. Deep, lingering pads and soft percussion creates vivid mental imagery as the tracks reveal themselves. Lead track 'Land of Dreams' is a bongo-led fairy tale journey punctuated by rhodesy keys and emotive strings. On the remix, Edinburgh-based electronic artist Stillhead uses all his years of genre-hopping expertise to take things in a broken beat garage direction, straddling dub, UKG and eerie IDM abstraction. Elsewhere in the EP, 'Serengeti' is emboldened by tribal bass tones, galloping percussions and deep, evolving pads before building into an epic masterpiece, and the 80s-inspired 'The Hands of Strangers' rounds out the pack with some classic Way Out West-style melodics.
Nick Warren:
https://www.djnickwarren.com
https://twitter.com/djnickwarren
https://soundcloud.com/djnickwarren
https://www.facebook.com/NickWarrenDJ
https://soundcloud.com/thesoundgardenrecords
Nicolas Rada:
http://nicolasrada.com
https://twitter.com/nicolasrada
https://soundcloud.com/nicolasrada
https://www.instagram.com/nicorada/
https://www.facebook.com/djnicolasrada
Stillhead:
http://stillhead.com
https://soundcloud.com/stillhead
https://twitter.com/StillheadMusic
https://www.facebook.com/StillheadMusic
https://www.instagram.com/stillheadmusic/