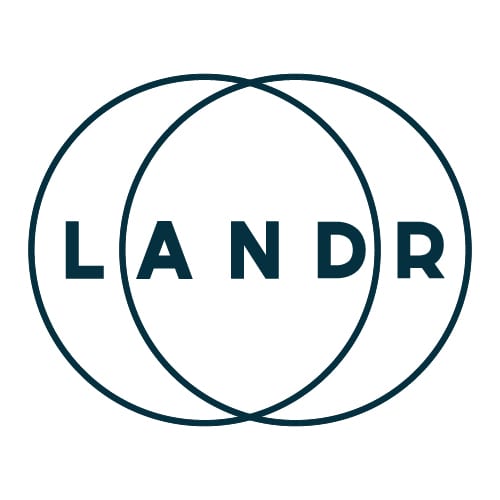 Landr Launches Promolinks…
LANDR Audio launched a new smart promotion tool today. Promolinks simplifies online music sharing for independent musicians, making it easier to connect fans to their music on any modern streaming platform without having to collect multiple links or update marketing materials.
An extension of LANDR's distribution service, Promolinks automatically generates a beautifully designed landing page, featuring the artist's album artwork, and aggregates links from various streaming platforms like Spotify and Apple Music. Listeners simply visit the link and choose their preferred streaming service, and are automatically redirected to the platform of their choosing. Artists can share their release straight from the LANDR platform, or take the promolink and use it in any media channel or promotional item.
The service is optimized for DIY musicians to get more listeners, maximize their streaming revenue, and offer fans a seamless streaming experience.
"You'd have your mind blown by how many people tell me that they can't listen because they don't have a certain streaming platform," said independent artist and LANDR user Luke Rathborne. Rathborne is no stranger to digital promotion, his music has accumulated over 10+ Million Spotify plays.
"In the past, people just wouldn't listen to the song. But now with Promolinks, there's no excuse anymore. They can listen no matter what. It's a matter of convenience, and that helps me get my music in front of as many people as possible." he continued.
Music promotion as an independent artist is difficult. Thousands of new singles and albums are released everyday and up-and-coming artists need to fight to get heard. LANDR promolinksprovide an essential bridge for artists to connect with fans via social media, direct marketing and electronic press kits. The Promolinks initiative is part of LANDR's continuing mission to empower musicians to do things themselves.
"Everything we do is with the goal of making it easier for musicians to be successful. Whether that means helping them get great sound, get their music out to the world, or attract a bigger audience, LANDR is always there to support independent musicians and labels," said LANDR CEO Pascal Pilon.
Promolinks is included free of charge with all LANDR subscription plans .