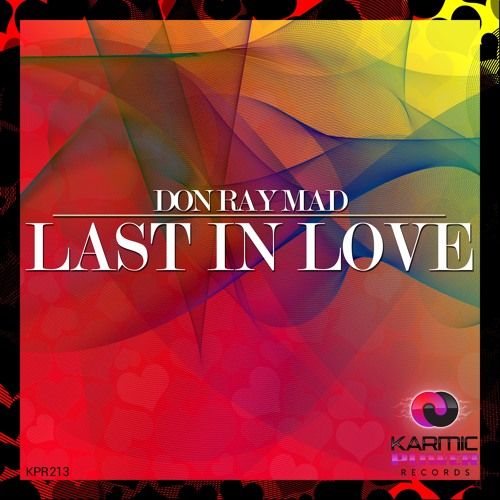 Don Ray Mad - Last In Love
"Last in Love" is the brand new single by Italian DJ producer Don Ray Mad. The track is out in March 2017 on Karmic Power Records, the label of New Yorker top DJ Lenny Fontana. Karmic is a benchmark for those who love soulful house sounds.
"This new collaborations makes me so proud, as I always play Karmic tracks in my radioshows and in my DJ sets", says Don Ray Mad from his recording studio located near Bergamo, not far from Milan. His music is already known around the world. His radioshow Apericlub is broadcasted in Italy, France, USA and Great Britain.
"My sound has aways been connected to Karmic, it's house music that never forgets melody.
1. Original Mix
2. Instrumental Mix
3. Radio Edit