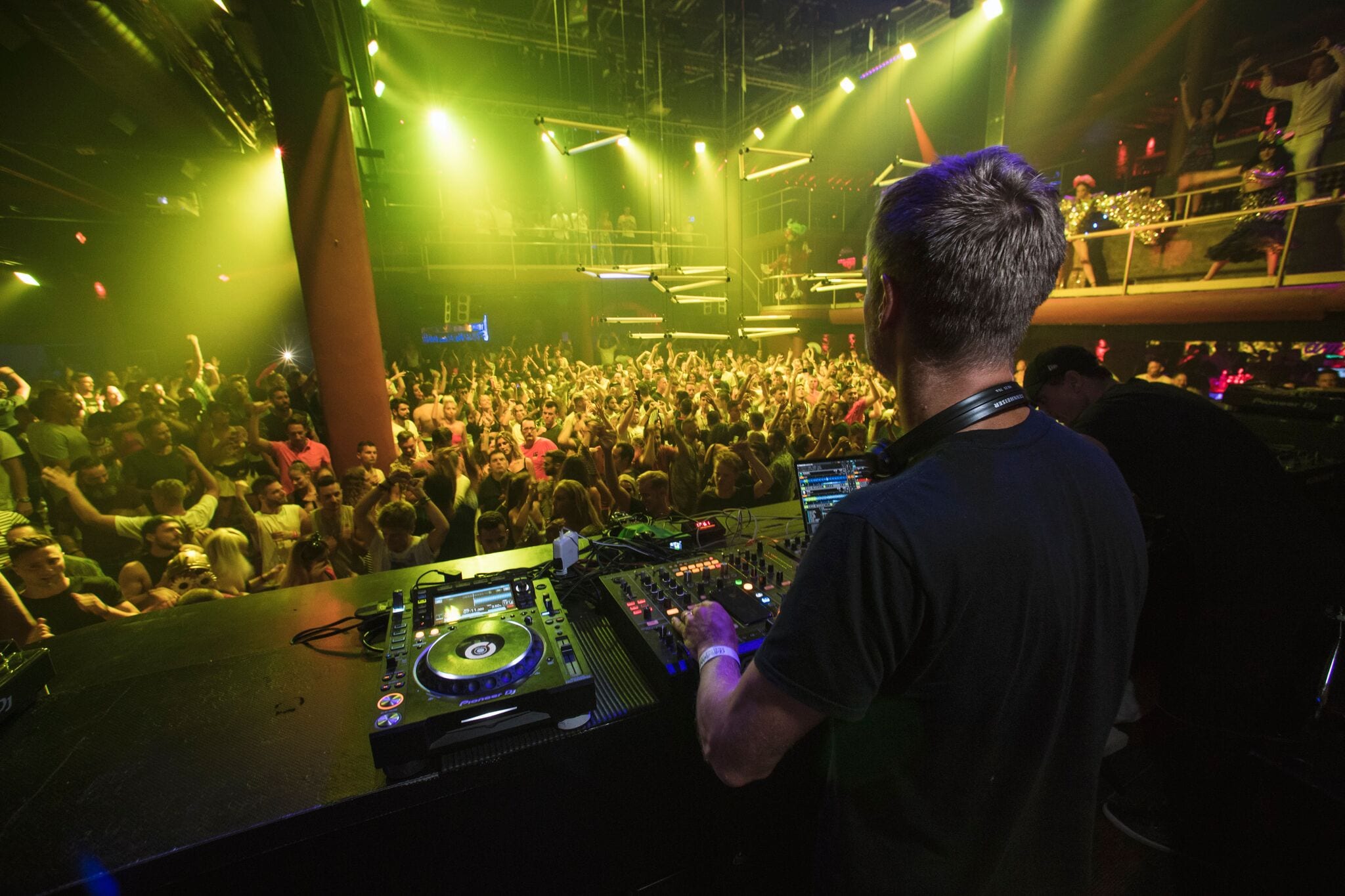 Last Monday 13th August Pyramid @ Amnesia Ibiza Showed Its Potential As A Party.
Last night we lived one of the best Pyramid events of the season. Yesterday was a night to remember. A very special warm up on the terrace by Dorian Paic kicked off the night, making everyone ready for an intense night of dancing and good music. Around 3 am the awaited b2b started. Ricardo Villalobos and Luciano took control of the decks of Amnesia's Terrace and began to make magic together. Everyone at Amnesia's Terrace was devoted to the music, the feeling and the energy that flowed from the DJ booth to the dance floor.
In the Club Room we had the great Joris Voorn, the breakthrough Charlotte de Witte – who ended an unbeatable night and who also played her last gig at Amnesia this season – we witnessed a powerful b2b between Cuartero and Mar- T and a magnificent warm up set by our resident DJ Caal.
Pyramid showed yesterday that it's a party with a lot of potential, for its music, its production and the artists that it brings to our club every week. A party that was created with the intention of "bringing back the best" to Ibiza: the best DJ's, the best electronic music and to make us live the real Ibiza night, which had been forgotten by many. Week after week Pyramid has shown us that it has accomplished what it promised at the beginning. Big names of electronic music have been inside Amnesia's walls with Pyramid Ibiza: Solomun, Ricardo Villalobos, Luciano, Joris Voorn, Maceo Plex, Cuartero, among other renowned artists such as Stephan Bodzin and breakthrough artists such as Luigi Madonna and Charlotte de Witte.
Pyramid also is meant to be a party for the people who live on the island, for this reason, it has been established that all residents of the island of Ibiza have free access – every Monday night – to Amnesia to enjoy this party by Amnesia, for Amnesia and for Ibiza.
There is still a lot of summer ahead of us and many Mondays to continue enjoying and discovering Pyramid Ibiza and what it has to give us: good music, good artists and a really good party!