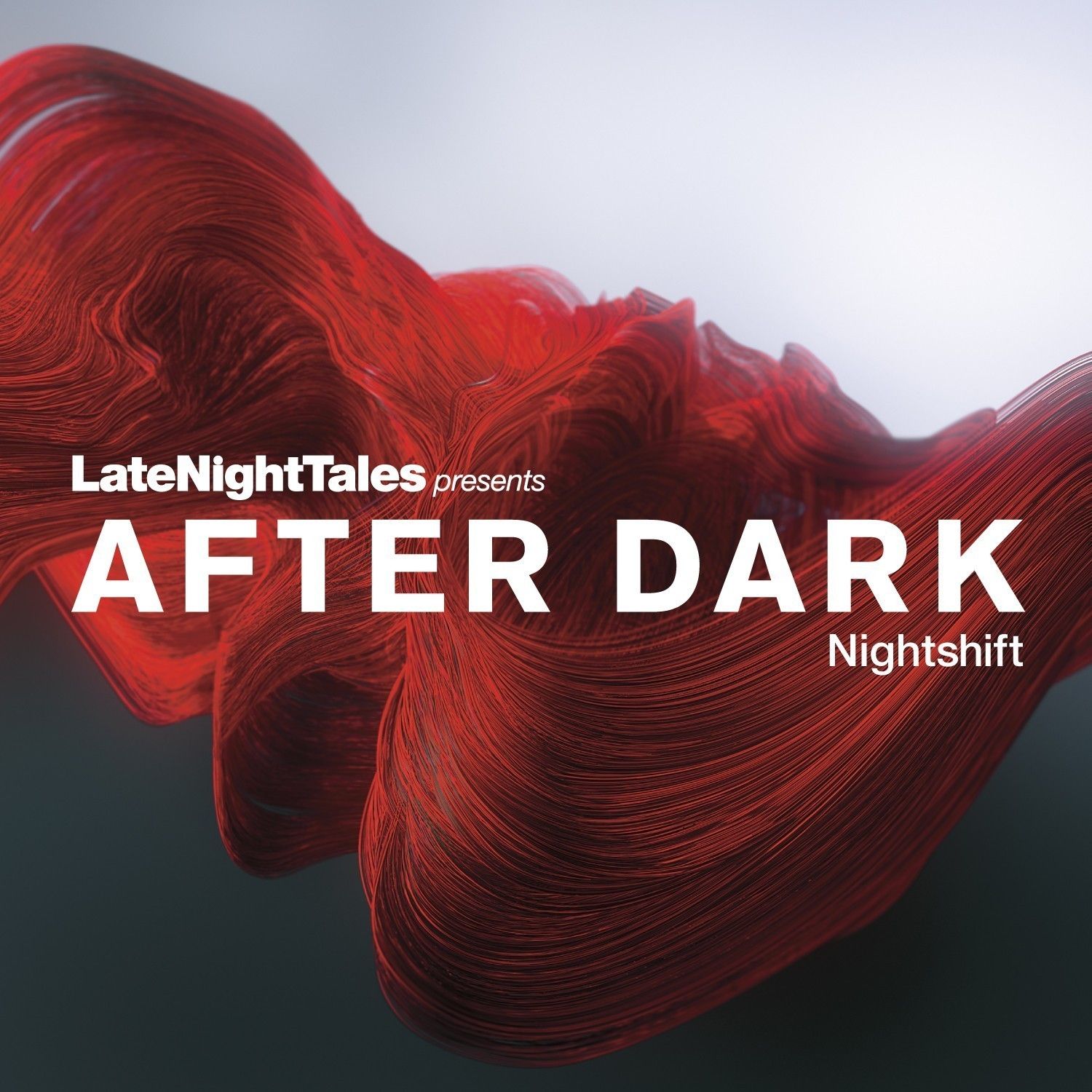 Late Night Tales presents Bill Brewster: Nightshift
Late Night Tales welcomes back the cult figure and ultimate musical connoisseur, Bill Brewster, to compile his second episode of the curated compilation series 'After Dark'. An obscure and timeless DJ-led journey which begins somewhere out in the near ocean, the waves are rolling and lolling gently into the shore, while a full moon shines on the surface. It's only faint, but somewhere nearby is the sound of bass, pulsing slowly, almost in time to the waves. Welcome back to 'After Dark: Nightshift'.
Once again Bill Brewster comes armed with a sensitivity and sense of occasion that few other DJs possess. Featuring four new and unreleased tracks from the likes of The Grid & RobertFripp, The Gino Fontaine and The Detachments, NightShift delivers another batch of slow cooked musical stews, making sure the tempo stays nice and steady and the emphasis is on funk, soul, grits and corn fried chicken, Brewster has done so much digging, Late Night Tales had to hire a forklift truck and tractor.
BACKGROUND
Late Night Tales invites the world's best artists to delve deep into their music collections to create the ultimate "late night" selection. The series features expertly curated mixes by MGMT, Friendly Fires, The Flaming Lips, Metronomy, Groove Armada, The Cinematic Orchestra, Four Tet, Belle & Sebastian, Jamiroquai, Midlake, Arctic Monkeys and many more top artists. Afterdark is its quirky and mischievious sibling, born in 2013 with a critically-acclaimed debut speared by Bill Brewster, its a timeless journey into the history of the dancefloor.
Featuring a fine selection of unreleased nuggets, including a Fernando mix of The Detachments; the inordinately exciting Gino Fontaine, a tune spotted a year ago but has languished in Andy Meecham's Stafford catacombs ever since. Also unearthed for the first time are some hitherto secret recordings between Robert Fripp and The Grid, and there are also some proper club faves here, too, like the daft but brilliant 'Mopedbart' by Hubbabubbaklubb and the luminous 'Boutade' by Mugwump, as well as killer oldies like Salsoul Invention and General Lee.
Originally a chef, a football pundit (co-editor of fanzine When Saturday Comes) and record collector, Bill began DJing in in the late 80s, but he cut his teeth playing Low Life warehouse parties in Harlem and the East Village and anyone hearing Bill today can see how these New York 'roots' shine through. For eclecticism, surprises, amazing unique music and sheer long-haul dedication to the dance-floor; Bill's your man.
His other life is as a writer. Together with long-term pal Frank Broughton, Bill is author of the definitive history of DJing, 'Last Night A DJ Saved My Life', the uniquely sardonic DJ manual 'How To DJ (Properly)' and has contributed his acid Grimsby wit and encyclopaedic knowledge of music to just about every dance rag there is, not to mention The Guardian, Independent and Mail On Sunday.
Nightshift asks you to put your glad rags on, the glittery boots with the worrying heels, and some sparkly make-up. Girls, you can wear what you like. Hold on to the rails, it's going to be a bumpy ride. The moon's sinking fast, we better get a move on. After Dark, here we come.