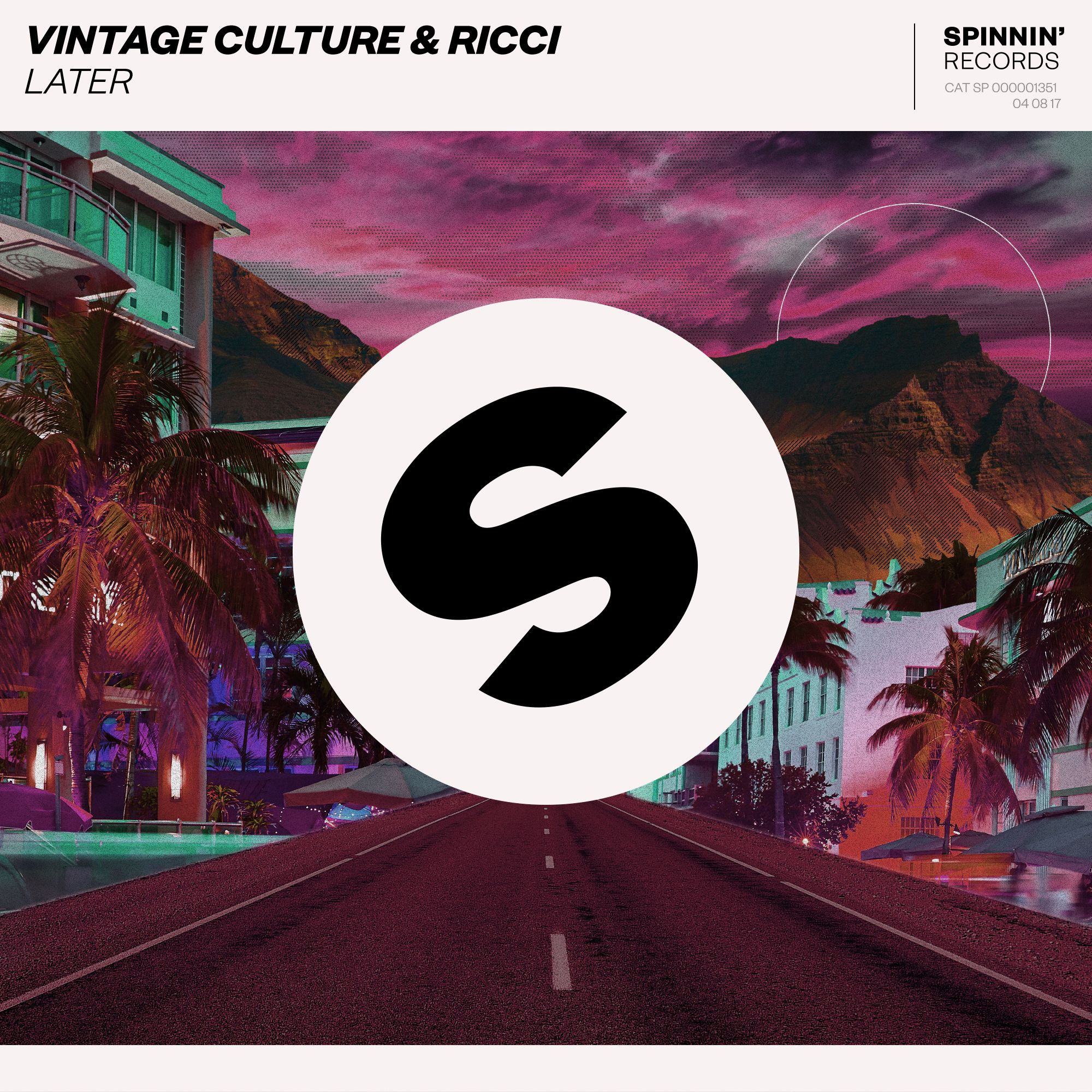 Vintage Culture & RICCI - Later
The latest from Spinnin' Records comes from a country that knows how to party. Vintage Cultureand RICCI, two of Brazil's top talents, have collaborated on the unique track "Later," and it's as hot as a summer afternoon in Rio. Heavy on electro synths, warbling basslines and sultry vocals, "Later" conjures images of dark, smoky clubs and strobe lights flashing over dancing bodies, a connection with an attractive stranger and the hedonism that follows. RICCI wrote the lyrics and top line melody for the track, even recording the "whistle" sampling in the track on his phone. Spinnin' Records has been growing their portfolio of international rising talent, and Vintage Culture and RICCI stand out as some of the most promising. If you need to gear up for a night out this summer, look no further than "Later."
Both Vintage Culture and RICCI have established themselves as two of Brazil's most popular electronic music producers; the two performed separately at Lollapalooza Brazil this year, and Vintage Culture's set was the only show of the whole festival that hit max capacity at one of the main stages. After that stellar performance, he will take the stage as the closing act at Rock in Rio, one of the world's most renowned and relevant festivals. This honor is no surprise after Vintage Culture was selected by Martin Garrix to participate at his "Multiply" event in Ibiza and then named one of the most influential people in the Brazilian market in 2016. The "Later" collaboration with the talented RICCI made perfect sense after their last single "Wild Kidz" hit over 8 million plays on Spotify. In only the first year of his musical career, RICCI played the #1 DJ Mag Club, Green Valley, and put out releases on SONY Music, Spinnin and Monstercat. He is venturing into the US market with his upcoming single "High On the Dancefloor," which was recorded in Los Angeles and will be released on SONY Music. With such impressive credentials already, this won't be the last you hear about these two rising stars!