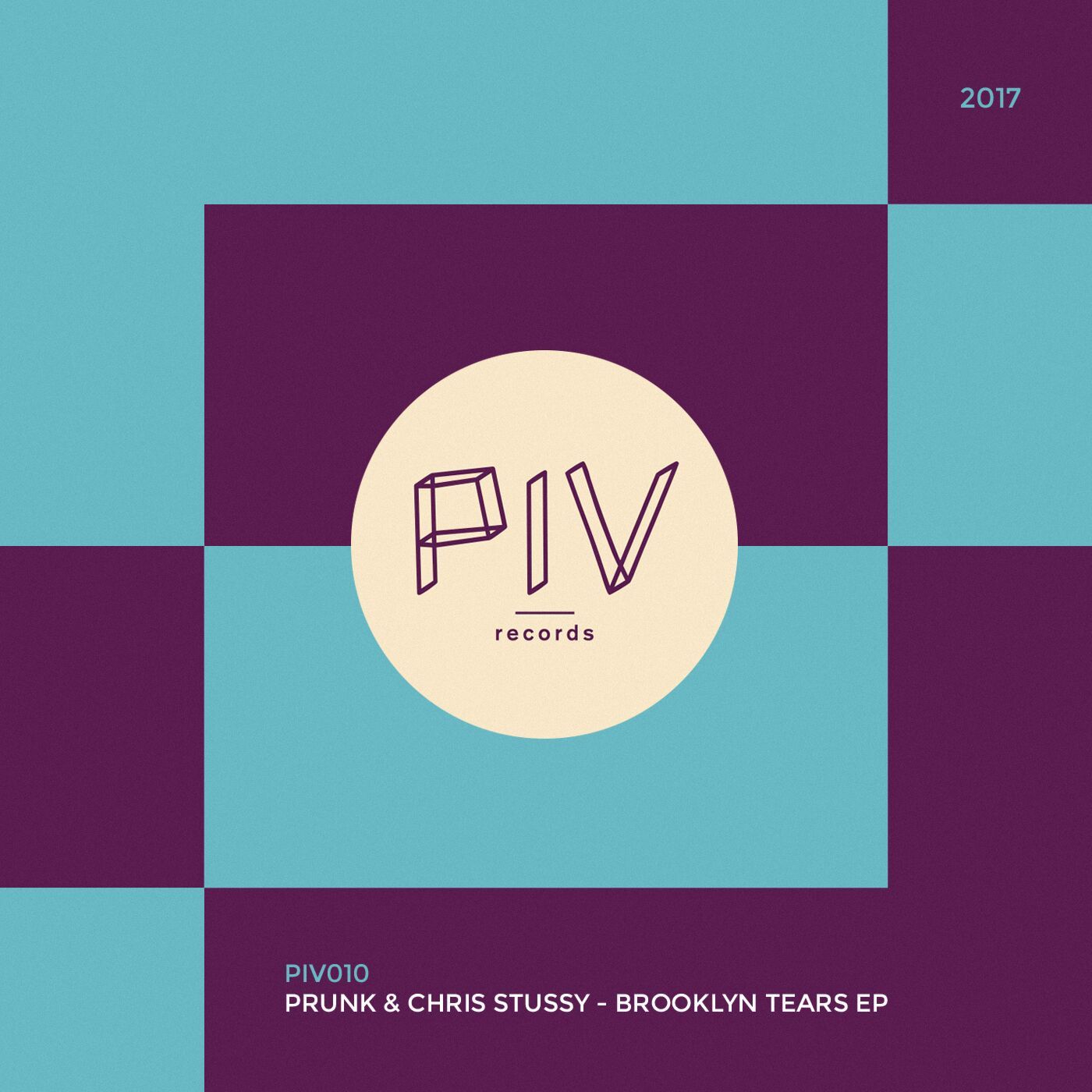 Prunk & Chris Stussy - Brooklyn Tears EP
Fans of warm, authentic house music that has frayed edges and feels well worn and lived in need to check this EP. It is a first collaborative effort on the PIV label and it comes from the pairing of Prunk & Chris Stussy, They serve up a bunch of hot new tracks, and buyers of a digital and vinyl persuasion also get one different bonus cut each.
Tunnelvision is informed by the annals of classic house history. It is simple but effective in its combination of warm piano stabs, louche drum work and rolling, easy going bass. It oozes class and is a perfect warm up tune that will bring people to the floor. Polar is a little quicker and slicker, driving deep into the late night hours with soothing pads in the distance and a churning groove with woody hits and soft kicks. Brooklyn Tears then sits somewhere in between with spring melodies and whispered female vocals making for sexy and intimate vibes. The drums again are airy and bouncy and the whole thing gets you shifting shapes. For more heads down floors there is a dub version without the vocals that comes on the vinyl, while the digital bonus That Groove is a fat bottom wobbler with big height in the kicks, elastic 90s bass and traditional deep hose chords that just sound perfectly steamy. House never sounded better than it does here.
Brooklyn Tears EP is out now! Grab it here: https://www.traxsource.com/title/843663/brooklyn-tears-ep